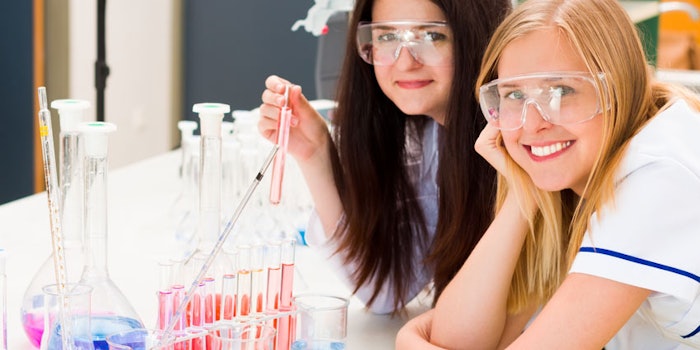 "I think women can lend so much [to cosmetic science] because many of the products are directed at women," said Zoe Draelos, M.D., in response to receiving the Society of Cosmetic Chemists' (SCC's) Florence Wall Award.
The SCC announced on Aug. 12, 2019, that Draelos, a dermatologist at her own firm, Dermatology Consulting Services, was elected by her peers as the recipient of the inaugural Florence Wall Women in Cosmetic Chemistry Award. This is the society's first award honoring women's scientific and leadership contributions to the cosmetics and personal care industry. It will be presented to Draelos in person at the Dec. 2019 SCC Annual Scientific Meeting and technology Showcase.
Surprised and Humbled
"The cosmetic arena allows for such creativity and such fun. And I have so many friends that I've worked with across many companies—as their careers have developed and as we've worked together—that's it's really just fun to have this award given to me by so many friends. It's just really, really wonderful."
A Cosmetic 'Junkie' and Target Consumer
In relation to women in science in general, Draelos remarked, "In an area like chemistry, formulation and research, which in the early days, had been a traditionally male-dominated world, I think women can lend so much because many of the products are directed at women.
"Myself, for example, I'm a cosmetic 'junkie.' I research everything in the lab but I love my lipstick. I love my foundation. I love my perfume. I love my hair conditioner. So women are the consumers of many of the products that they participate in the testing and development of.
"[Women also] are very involved in children, and the skin of young people; and women can relate to menopausal skin and what happens to your skin as you age. So I think being a consumer as well as being in the industry allows women to provide valuable input to help direct the research, fine-tune the formulations and provide marketing insight on how you speak to a consumer—you know what, as a woman, resonates with you. And when you personalize your work, it takes on a whole different meaning.
"That's how I think women have a huge role, alongside men, in advancing the field. Cosmetic science is a challenging area that requires the brightest minds, male and female, but I think it is nice that they have this award to recognize female contributions to the field."
Industry Support
 "Dr. Draelos is recognized as a pioneer is cosmetic dermatology, having written the first medical book on the topic in 1991, Cosmetics in Dermatology," said Erica O'Grady, CAE, Executive Director/CEO of the Society. "Zoe is a well-respected, inspirational leader in the personal care industry and a distinguished contributor to the fields of both cosmetic science and dermatology."
Draelos also is a past member of the Board of Directors of the American Academy of Dermatology and the American Society for Dermatologic Surgery, and has been honored by numerous industry organizations for her contributions to dermatology and for her research contributions to advance the specialty.
"Much like the namesake of this award, Dr. Draelos has made significant technical contributions in the cosmetic science field," said Kelly Dobos, SCC president and cosmetics technical manager for Americas, Sun Chemical Corporation. "I am excited to present this inaugural award to her during the Society's 73rd Annual Scientific Meeting on December 17, 2019, at the Sheraton NY Times Square," she added.
This award is generously supported through Concept to Commerce by Rodan + Fields—an open innovation portal where beauty start-ups, inventors, universities and biotech companies can submit ideas for new products and technologies to develop in partnership with the brand. Rodan + Fields is a prestige, dermatology-inspired skin care brand founded by Stanford-trained dermatologists, Katie Rodan, M.D., and Kathy Fields, M.D.. This open innovation portal follows their legacy to support the successful careers of women in both the business and science sectors.
Register for the SCC Annual Meeting online at www.scconlin.org/annualmeeting2019.