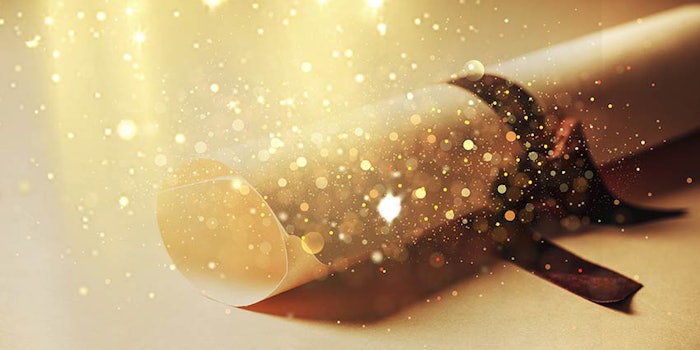 Lubrizol scientists Subhashree Mahapatra and Xia Jiang were named among the winners of the 2019 Young Scientists Support Scheme, presented at the 14th Asian Societies of Cosmetic Scientists (ASCS) Conference in Hong Kong.
Mahapatra and Jiang were recognized for their presentations on the Dawnergy peptide and Avalure Flex-6CC polymer, respectively.
Mahapatra, who possesses more than a decade of experience in skin biology, has worked in R&D for serval cosmetic companies. She is currently based out of Lubrizol Singapore. Jian is a senior application engineer for Lubrizol Skin Essentials, currently based out of Lubrizol's Shanghai office. Both support the company's Asia-Pacific region.
Dawnergy is a nonapeptide designed to wake up the cells of the skin by increasing JARID1a and clock gene levels, enhancing early morning functions of the skin and providing an energizing effect on skin cells. Avalure Flex-6CC is a multifunctional polymer ingredient with enhanced film forming properties and pigment dispersion capabilities. It provides rub-off resistant coverage and a soft, powdery feel.