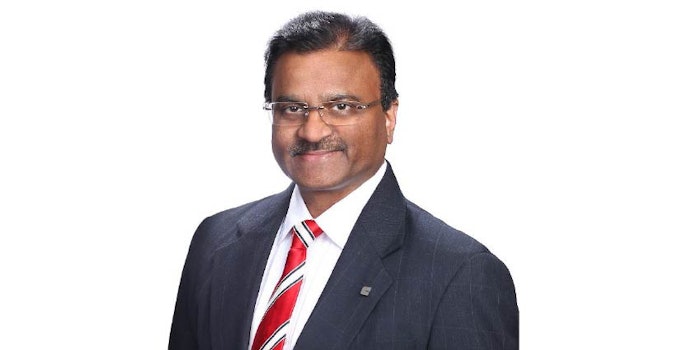 Deepak Parikh, region president, North America, for Clariant, has been appointed to the Board of Directors of the American Chemistry Council (ACC), for a term effective Jan. 1, 2019-Dec. 31, 2021.
The appointment was approved during the ACC Annual Meeting in Colorado Springs, Colo. The ACC, which represents companies in the North American chemistry business, advocates for public policy that supports the creation of products that "improve lives, protect our environment and enhance the economic vitality of communities."
Related: Clariant Sees Growth for First Half of 2018
Parikh joined Clariant's North American region as president and chief executive officer of Clariant Corp. and Clariant Canada Inc. in July 2017. Most recently, he served as the company's region president for India, Middle East and Africa and vice chairman and managing director of Clarian Chemicals (India) Limited. He has also held various global and regional leadership roles at Dow Chemical and DuPont.
"I am proud to join the ACC's Board of Directors and appreciate this opportunity to align further with our industry colleagues in the United States," said Parikh. "I look forward to working with the ACC leadership to ensure the chemical industry continues building its reputation and achieving sustainable success in the U.S."