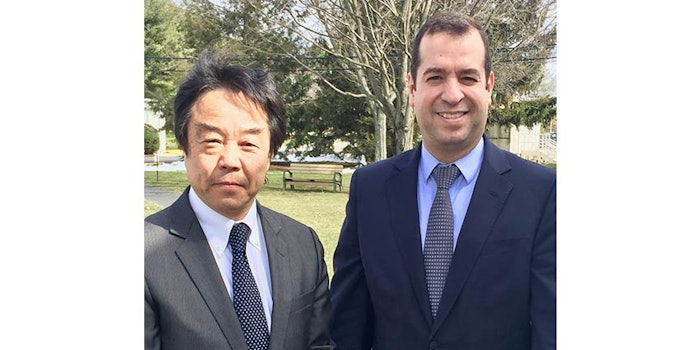 Presperse Corporation has announced new leadership appointments in support of Sumitomo's global cosmetics business.
Beginning April 1, 2018, Koh Akiyama, president and CEO of Presperse, will return to Tokyo to lead Sumitomo's global cosmetics group in the role of deputy general manager, medical science.
During his time as president and CEO, Akiyama, who has more than 30 years of experience in the chemicals industry, reshaped the organization, expanded business into new regions and achieved strong revenue growth. Prior to joining the company, he served as chair of the board of directors for both Presperse and Sumitomo Corporation cosmetics group companies Cosmotec and Summit Pharmaceuticals Europe.
Related: Presperse Names New President and CEO
Paulo Rodrigues will assume the position of president and CEO of Presperse from Akiyama. Rodrigues joined Presperse in 2015 as director of sales; in this role, he implemented several projects that delivered both top and bottom line growth. Most recently, he has overseen all commercial operations for the company, including marketing, R&D, supply chain and sales. During his career he has held several senior leadership positions in personal care, with companies including Givaudan, BASF, Cognis and DSM.
"I am honored that the Presperse Board of Directors chose me to follow in the footsteps of Mr. Akiyama and I am humbled to work with such an amazingly talented team," said Rodrigues.
"Delighting our customers as an innovation partner and delivering operational excellence will be the focus for continued future growth; combined with the backing of Sumitomo and its network, I see tremendous potential for our business in the future and look forward to leading our team toward greater opportunities."