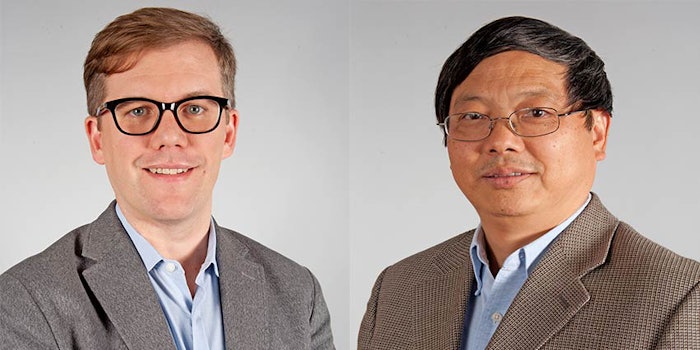 Gelest has announced the promotion of Dr. Jonathan Goff to the role of vice president of research and development, and the naming of Dr. Youlin Pan as senior research fellow.
Related: Gelest, Inc. Relocates Packing and Shipping to Improve Productivity
Goff will continue to manage the company's polymer development and technical services group, as well as assisting in the leadership of the silanes and metal-organics and research engineering groups. His role as a strategic partner in facilitating customer relationships, research initiatives and operational efficiencies will broaden. Goff has been with the organization for eight years.
Pan, a silicon and metal-organic chemistry expert who has been with the company for more than 21 years, is senior research and development manager of silanes and metal organics. The position of senior research fellow will broaden his role in the development and expansion of Gelest's capabilities and overall operations.