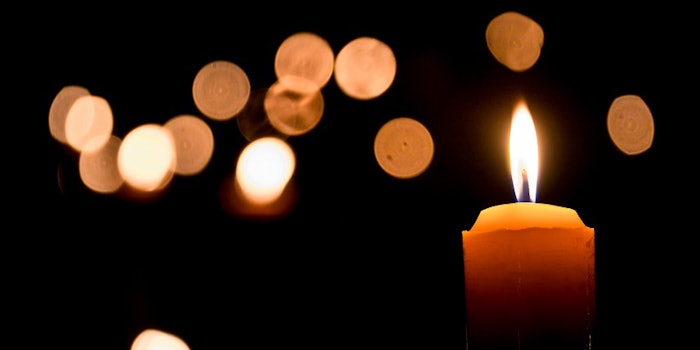 Sadly, the Midwest chapter Society of Cosmetic Chemists (SCC) shared the loss of two emeritus members: Corinne Jembrzycki and Chimpiramma ("Chim") Potini.
Corinne Jembrzycki passed away on April 25, 2019, at her home in Chicago. She had been a very active member of the Midwest SCC for 50 years, attending meetings as recently as November 2018. 
Jembrzycki worked for several years at Helene Curtis as a product development chemist, prior to joining Alberto-Culver in 1963. She worked at A-C for 42 years as a senior research scientist until her retirement in 2006.
Jembrzycki started a large informal A-C alumni group that met every other month at the New China Buffet. She was also a former President of the Chicago Astronomical Society.
Chimpiramma ("Chim") Potini, 67, of Bloomington, passed away on April 14, 2019, at Emory University Hospital in Atlanta, GA. He was born on April 3, 1952, in Karamchedu, India, the son of Raghavaiah and Sitaravamma Potini. Surviving are his wife, Srilatha; his father; his son, Vishnu Potini, M.D.; his, daughter Yogitha Potini, M.D.; and three grandchildren (Aanya, Naina and Meera).
Potini immigrated to the U.S. in the 1970s, where he worked on advanced degrees in chemistry at New Mexico State University and Texas A&M University-Commerce. He initially worked as a formulation chemist for companies including Colgate-Palmolive Co. and Bausch & Lomb, Inc., inventing many consumer products. He eventually settled his family in Central Illinois and started his own manufacturing company, HNC Products Inc. Potini's company has continued to grow and provide dozens of jobs locally in Central Illinois.
Potini enjoyed traveling, walking, yardwork and especially spending time with his family and grandchildren. 
"We will really miss seeing Chim and Corinne at the local Midwest SCC meetings," said Rachel Grabenhofer, Cosmetics & Toiletries. "We've been lucky to have many emeritus members among us to share their insights and expertise. It's sad to lose not only their wisdom, but also their personalities. We send our condolences to their families, friends and loved ones."