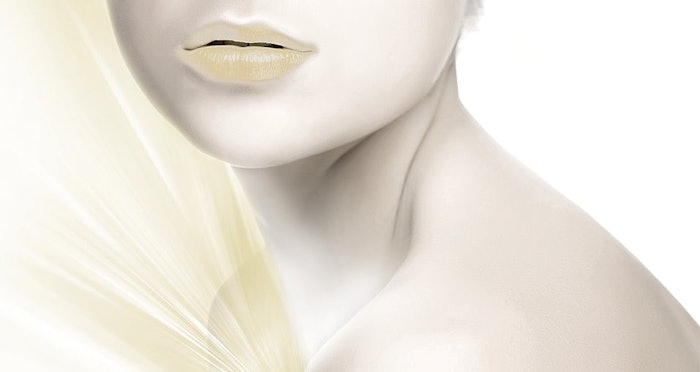 Image source: Rahn AG
Rahn won three first-place prizes in the BSB Innovation Awards for its cosmetic actives Myramaze-Essence, Defensil-Pure and Radicare-Eco. 
Featured: Skin Reset: TCM-inspired Reishi Mushroom to Reprogram Signs of Aging
Myramaze-Essence (INCI: Caprylic/Capric Triglyceride (and) Myrothamnus Flabellifolia Leaf/Stem Extract) won the natural products/actives/mood-enhancing and joy category. Myramaze-Essence revitalizes the skin with the help of all the senses as the active's scent compounds can lighten the user's mood, even at low-threshold concentrations. The company explains it affects bitter taste receptors in the skin, thus reinvigorating and returning the skin to a healthy state in which it then becomes relaxed and luminous.
Defensil-Pure (INCI: Water (Aqua) (and) Panicum Miliaceum (Millet) Seed Extract (and) Lactobacillus Ferment (and) Sodium Benzoate (and) Potassium Sorbate) won the raw materials/actives/improvement of difficult skin types category. Defensil-Pure is obtained by fermentation technology of organic gold millet. The active is said to naturally balance the skin microbiota, strengthen the barrier and moisturize particularly dry skin. Furthermore, it improves the complexion and counteracts atopic eczema.
Finally, Radicare-Eco (INCI: Water (Aqua) (and) Glucosyl Hesperidin (and) Melissa Officinalis Leaf Extract (and) Sodium Benzoate (and) Hordeum Distichon (Barley) Extract (and) Citric Acid) won in the raw materials/functionals and recipients/functionals category. Radicare-Eco reportedly forms a non-occlusive shield against urban pollution, improves hair integrity and gloss, and intensifies the tone of hair color.