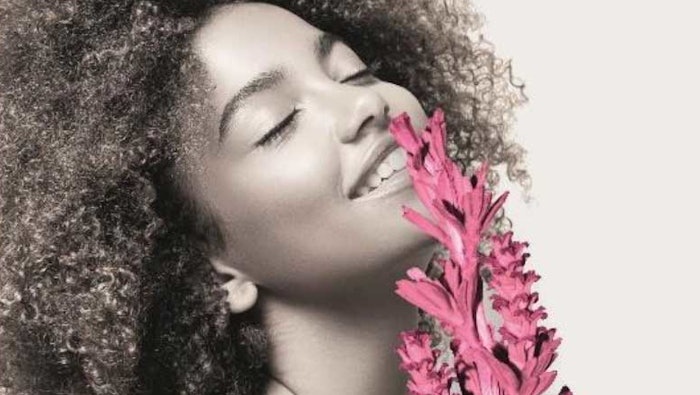 Rahn
Rahn will debut two actives during in-cosmetics Global: one focused on reinstating skin's natural glow, and the other protecting the hair and scalp from urban airborne particulate matter and UV: Myramaze-Essence and Radocare-Eco, respectively.
Myramaze-Essence
Myramaze-Essence (INCI: Not Provided) is described as "a multisensory firework" for youthful skin. The so-called sensocosmetic is designed to activate the sensory receptors of the skin and nose to relax the skin and mind and boost the user's mood, even at low concentrations. This counteracts the effects of stress, dehydration and depression, e.g., sallow, dull, stressed and dehydrated skin.
In vitro studies have shown the ingredient relaxes fibroblasts and restores them to a juvenile state. Furthermore, studies in keratinocytes demonstrate Myramaze-Essence acts on bitter taste receptors, inducing a calcium influx, which is a driver of skin vitality. This reinvigorates and returns skin to a healthy, relaxed and luminous state.
Clinical studies have shown Myramaze-Essence can elicit a more positive mood in users under stress by instantly lowering levels of stress hormones. It also restores radiance by acting on five triggers: it balances facial hydration, reduces redness, brightens skin, reduces roughness and increases shine. In addition, the skin barrier is strengthened and becomes more elastic. Finally, it reduces wrinkles in skin including the lips, which plumps them. 
Myramaze-Essence is a carbon-neutral extract from the resurrection plant Myrothamnus flabellifolia. It is produced sustainably, without producing plant waste.
See related: Wellness by Design; Positive Comparison Patterns to Engage Latin American Consumers Through Fragrance
Radicare-Eco
Radicare-Eco (INCI: Not Provided) is designed to keep urban stress away from the hair and scalp. Inspired by protection mechanisms found in leaves and fruit husks, it acts as a powerful antioxidant, neutralizing the deleterious effects of urban airborne particulate matter and UV.
See also: Diesel Fumes, Ozone, UV Shown to Alter Skin MicroRNA
According to the company, long-term exposure to particulate matter and solar radiation are known to induce chemical damage. Toxins attach to the hair and scalp and these entities, along with solar radiation, cause mechanisms of oxidative stress. Radicare-Eco forms a nonocclusive shield to protect against the environmental stressors.
Ex vivo studies in hair revealed a highly significant inhibition of keratin oxidation in all hair layers by the active. Hair integrity was improved without weighing it down, as can occur with conventional conditioner treatments. The gloss of bleached and chlorine-stressed hair also was successfully protected, and Radicare-Eco intensified the color tone in hair dyes.
In vitro studies showed Radicare-Eco significantly inhibited ROS-induced damage. By means of effective radical-scavenging, the ingredient enabled cells in a monolayer and 3D skin model to maintain their viability and proliferation while at the same time reducing cellular senescence.
Radicare-Eco is based on a trio of rosmarinic acid from lemon balm, young shoots of barley grass, and α-glucosyl hesperidin. The company reports its supply and production chain is climate-neutral.
See related: Skin-stress Connection Key to Dermatoses