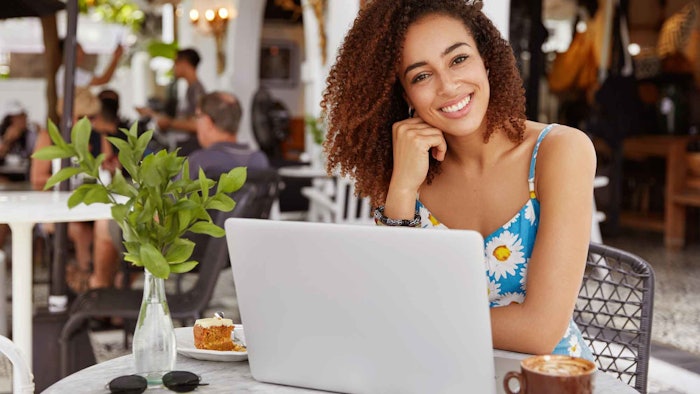 Beauty Accelerate Virtual was held June 6-9, 2023 — but it hasn't ended. Recorded presentations and the live community chat are still open and available on demand through September 9; new attendees can register through August 9. Review your favorites, revisit what you missed and make new industry connections!
Existing attendees: To access the sessions, use the e-mail address affiliated with your Beauty Accelerate registration to create an on-demand account in the event portal. Use the invitation code: BAInvite2023 (if prompted).
New attendees: Register through the Beauty Accelerate website to receive access to the event portal ($99 brands/$145 suppliers). Then, follow the same steps as existing attendees (described above).
See you live in L.A. at Beauty Accelerate 2024! Sign up now for our mailing list.
Beauty Accelerate Virtual 2023 Program
Featured discussions during this year's event include the following (see the full program on the event website for details):
A Deep Dive into the Complete Beauty Market with Jennifer Famiano
Nanofibers as Advanced Waterless Delivery Systems with Laura Frazier
The Mind-beauty Connection with Nadine Joseph, Kylene Campos and Nicole Ostoya
Biotechnology: Delivering Efficacy and Sustainability to Beauty with Brian Grady
Cutting Edge Science in the Service of Skin: Performance Ingredients to Fight Aging and Counter Direct Environmental Exposure with Nadine Pernodet, Ph.D.
Holistic Beauty with Anna Keller
Top Growth Beauty Trends in Social & Search with Yarden Horwitz
Investment-worthy Beauty with Meg Maupin and Oliver Zak
The Beauty of Transparency with Rita Silva and Sydney Petrovic
Cleanical Beauty with Ron Robinson, Marie Mignon and Chris Payne
The Skinification of Beauty with Olivia Stelmaszczyk
How Influencers Influence Skin - a Dermatological Perspective with Zoe Diana Draelos, M.D.
Skin Cycling with Alexandra Mozina and Eric Ginsburg
The State of Conscious Beauty with Annie Jackson
Decoding Beauty Innovation with Anna Mayo
Fermented Beauty with Michelle Shieh
Decoding Breakout Beauty Brands with Danessa Myricks and Abena Boamah-Acheampong
Marine Beauty from Microalgae withTammy Yaiser
About Beauty Accelerate
Beauty Accelerate connects the dots among emerging R&D technologies, market and consumer trends, and supply chain innovations with focused discussions from: newsmaker brands and retailers, up-to-the-minute data/analytics presentations, and breakthrough solutions from supply chain partners. Attendees come away with the insights and connections they need to take their brands to the next level.