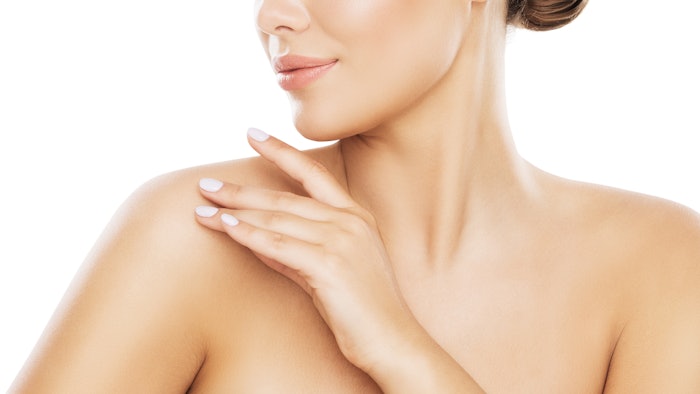 A recent study published in AAPS PharmSciTech describes an in vitro model designed to assess skin barrier disruption and its recovery by ceramides. According to the authors, a disrupted skin barrier is caused by reduced amounts of, and pathological changes to, lipids in the stratum corneum. Therefore, restoring native skin lipids, especially ceramides, could be a promising therapy.
See archived: Inside Ingredients; Ceramides
To assess the efficacy of ceramide formulations, models based on pig ear skin were utilized, disrupted by: tape stripping; lipid extraction with organic solvents; and sodium lauryl sulfate. Levels of barrier disruption and restoration were investigated by permeation studies using Fourier transform infrared (FTIR) spectroscopy.
Findings indicated significant decreases in the permeation characteristics of substrates treated with lipid mixtures, indicating barrier recovery. The authors concluded this model is suitable for screening potential barrier repair agents.
In relation, Evonik recently introduced a skin care ingredient comprising a mix of different types of ceramides, cholesterol, free fatty acids and phytosphingosine embedded in a natural-derived emulsion system. The company will demonstrate the efficacy of this ingredient in a free webcast on March 29, 2022: Decoding Ceramides: The Next Generation for Barrier Protection, SK-Influx Evolve MB. 
Register now to watch; it's free.