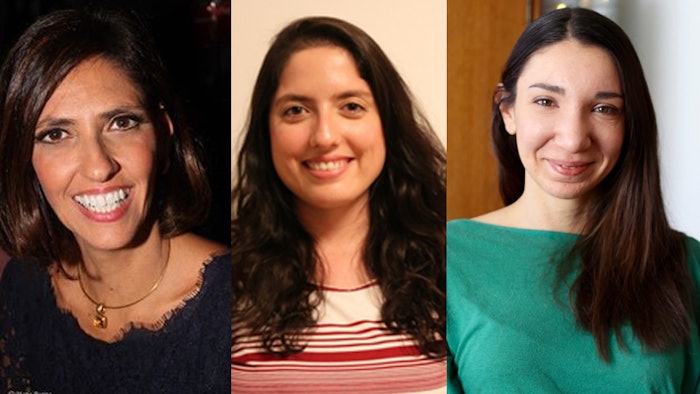 The Cosmetics & Toiletries (C&T) Allē Awards are designed to illuminate the ingenuity behind cosmetics and personal care product development. How? By drawing upon the expertise of our esteemed panel of judges.
Bolstering the established 16-member cast of all-star judges, the C&T Allē Awards are honored to welcome Patrícia M.B.G. Maia Campos, Ph.D., professor and coordinator for advanced studies in cosmetic science at the University of São Paulo; Lívia Calixto, Ph.D., clinical studies manager at L'Oréal; and Jen Novakovich, science communicator, cosmetic scientist and founder of The Eco Well. See below for their complete bios.
Visit the C&T Allē Awards page for more information and Submit Now—the final deadline is March 14, 2022.
Patrícia M.B.G. Maia Campos, Ph.D., University São Paulo
Patrícia M.B.G. Maia Campos, Ph.D., is a pharmacist, master and doctor in pharmaceutical sciences at the University of São Paulo (USP). Currently, she is a full professor and coordinator of the Center for Advanced Studies in Cosmetic Technology (NEATEC). She has extensive experience in the development and clinical efficacy studies of cosmetic formulations using biophysical and imaging analysis techniques, such as Confocal Reflectance Microscopy. Campos has published more than 100 scientific articles in indexed journals, eight book chapters and eight patents, in addition to 300 papers reported at scientific events and 50 lectures given. She has coordinated and coordinates several research projects and has received many awards and honors. In addition, she is a consultant in the public sector (CATEC/ANVISA), in the productive sector in renowned cosmetic companies, and a member of the Technological Council of ABIHPEC.
Lívia Calixto, Ph.D., L'Oréal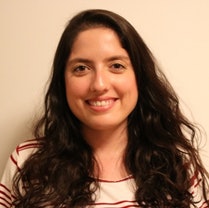 Lívia Salomão Calixto, Ph.D. is a pharmacist, has a doctorate in pharmaceutical sciences with an emphasis on cosmetics technology and currently works at L'Oréal France in the Evaluation Intelligence team as clinical studies manager. Her areas of interest and expertise are product development, statistical tools, rheology, texture analysis, instrumental and clinical efficacy and consumer studies.
Jen Novakovich, The Eco Well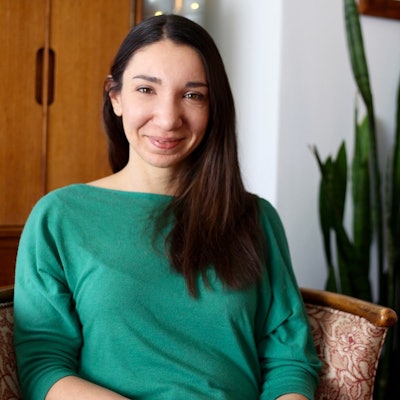 Jen Novakovich is a science communicator and cosmetic scientist and is the founder of the science communication platform The Eco Well. She currently works as a consultant, where she helps companies with sustainability substantiation, science communication strategies, and formulation development. Through The Eco Well, she's interviewed hundreds of scientists from diverse fields, regularly moderates industry panel events, and has launched several larger-scale scicomm conferences. Tangentially, she served as the executive director for The Eco Market Canada from 2017-2020. She currently serves on the NextGen Advisory Committee with the Society of Cosmetic Chemists and on the newly formed Supply Chain and Sustainability Resource Committee by the Independent Beauty Association. Jen holds two bachelor of science degrees from the University of Guelph, in Zoology and Nutrition and Nutraceutical Sciences, and a diploma from the IPCS in Cosmetic Chemistry. She studied Environmental Sciences for her master's with Royal Roads University.