The Cosmetics & Toiletries (C&T) Allē Awards were created to illuminate ingenuity in cosmetics and personal care R&D. How? We're glad you asked.
Meet our esteemed panel of experts, who will review entries and their supporting documentation to rate them based on parameters such as sustainability, multifunctionality, novelty, proof of efficacy and more.
Visit the C&T Allē Awards page for more information and Submit Now—the final deadline is March 14, 2022.
Sudhir Baswan, Ph.D., Amway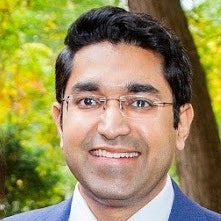 Sudhir Baswan, Ph.D., is a senior research scientist in the open innovation group at Amway Corp. In his current role, he is accountable for evaluating new, adjacent and disruptive innovations in the health and wellness categories (nutrition, beauty and beyond). Baswan's expertise in cosmetic and pharmaceutical sciences brings a unique and rare blend of perspectives for the beauty industry. He received his doctorate in pharmaceutical sciences (cosmetic science focus) from the University of Cincinnati; master's in cosmetic chemistry from Fairleigh Dickinson University; and bachelor's in pharmacy from the University of Mumbai. He has extensive experience in scientific research and publications on topical bio-membranes, along with 10+ years of industry know-how on beauty trends and technologies. He is also the founder for www.foodforskin.org, a consumer focused web site dedicated to bringing snackable, simplified science to wellness and beauty enthusiasts.
John Jiménez, Belcorp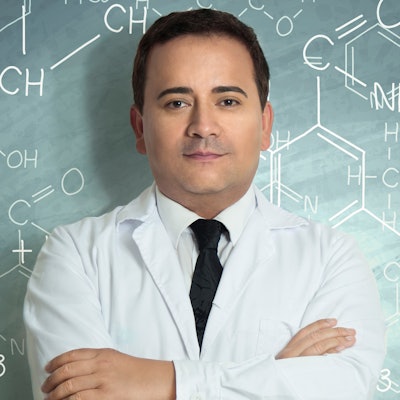 John Jiménez is a pharmacist from National University of Colombia with a master's in sustainable development and specialization studies in marketing, cosmetic science and neuromarketing. He has 30 publications in scientific journals and a book chapter in cosmetic formulation. He has been the recipient of: the Maison G. de Navarre Prize (IFSCC 2004), Henry Maso Award (IFSCC 2016) and best scientific papers at Colamiqc Ecuador 2009, Colamiqc Brazil 2013 and Farmacosmética Colombia 2014. He also has been a speaker at various international conferences in Europe and Latin America. Since 2013, he has written a trends column for Cosmetics & Toiletries Brazil; since 2019, a column on market trends for in-cosmetics; and since 2020, a column on neuromarketing for Eurocosmetics. He also has authored and co-authored articles and served on the Scientific Advisory Board for Cosmetics & Toiletries. Jiménez additionally served as president of Accytec Bogotá (2017-2019) and currently is senior researcher at Belcorp.
Hemali Gunt, Ph.D., Burt's Bees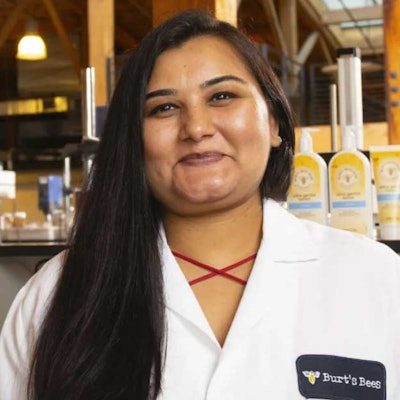 Hemali Gunt, Ph.D., serves as the head of clinical and scientific affairs at Burt's Bees (A Clorox Company). Her focus is to demonstrate scientifically based skin care benefits through clinical testing, laboratory investigations and instrumental assessments. Additionally, she represents the science behind natural solutions through interaction with the professional and medical communities. Prior to joining Burt's Bees, she worked as a clinical scientist at a contract testing lab where she gained extensive experience in clinical trials of personal care products, OTC, drugs and medical devices. Gunt holds doctorate and master's degrees in pharmaceutical sciences from University of Cincinnati. She is member of the American Academy of Dermatology and Society of Cosmetic Chemists, and the lead author on numerous scientific posters and publications specializing in the area of skin and lip care. She also has been featured in several Cosmetics & Toiletries podcasts and interviews.
Amy Wyatt, CHANEL

Amy Wyatt joined CHANEL in 2006 and is responsible for directing U.S. research and innovation in the fragrance and beauty category; managing regulatory risk and compliance; and assuring high quality incoming product. She is responsible for bringing in new technologies from universities, start-ups and adjacent industries, and is a board member of various start-ups. Prior to CHANEL, she worked for 13 years at Aveda Corp./The Estée Lauder Cos., where she was the director of skin care and makeup. In 2016, Wyatt became president of the IFSCC; she joined the IFSCC Praesidium in 2006 as Education Committee Chair; she is the co-founder of the Ecaterina Merica Cosmetic Education Programme; and she was awarded the prestigious SCC Merit award in honor or her outstanding service and distinguished leadership, among various other honorable credentials. She holds a degree in biology from the University of Minnesota.
Irwin Palefsky, Cosmetech Labs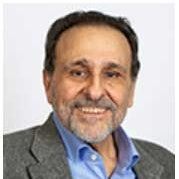 Irwin has been in the cosmetic industry for more than 40 years, of which 25 have been in R&D. He has been with Cosmetech Laboratories since 2000. Prior to joining Cosmetech Laboratories, he held senior executive positions in sales, business development and technical services at Lipo Chemicals. Palefsky has been an active member of the Society of Cosmetic Chemists, where he served as NY Chapter Chair and a Director on the Board of the National Society. He has taught courses on cosmetic formulations at the university level and for the Society of Cosmetic Chemists education program; he also has co-authored articles for Cosmetics & Toiletries.
Annie Jackson, Credo
Beauty veteran Annie Jackson has been a key player in the successes of the industry's biggest beauty companies. Annie began her career at The Estée Lauder Cos., where after six years, she was recruited to be one of the early members of the team that launched Sephora USA and Japan. Later, she took a role as the director of global product marketing for Benefit Cosmetics and in 2011, returned to her Sephora roots in merchandising for color cosmetics at Sephora within JCPenney. Her love of beauty and quest for cleaner options led her, alongside Shashi Batra, to create Credo Beauty. As co-founders, they shared a vision to change the way people think about what they put in and on their bodies and skin, fostering a new generation of beauty brands, i.e., natural, organic, effective, clean and sustainable; and pioneering the clean beauty movement. 
Mindy Goldstein, Ph.D., Dr. Mindy Goldstein Consulting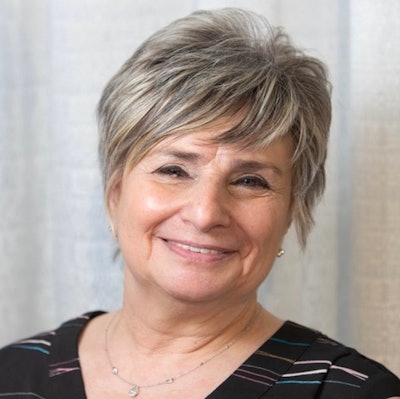 Mindy Goldstein, Ph.D., received her bachelor of science with honors in biochemistry, master's of science in pathology, and doctorate in basic medical sciences from New York University in the area of UV and gamma radiation damage to DNA and DNA repair. She has been credited with more than eleven publications and has been awarded patents in raw materials, encapsulation and controlled release. Goldstein most recently held the position of VP of R&D and product development for Atlantic Coast Media Group. Previously, she served as executive director of R&D for The Estée Lauder Cos. Goldstein is an active member of the SCC and recently was president of the national society in 2020. She was editor twice for the Journal of Cosmetic Science and currently is an advisor and reviewer for the journal, as well as for Cosmetics & Toiletries. She is a member of numerous professional and scientific organizations including the PCPC Nomenclature Committee, where she is chair of the subcommittee on biotechnology, botanicals and ferments.
Linda Marshall, Elysée Scientific Cosmetics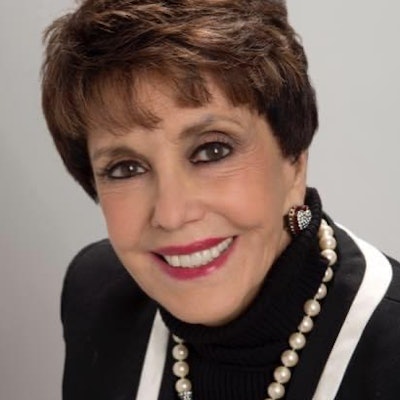 After a series of marketing jobs in the fashion and beauty industry, in 1975, Linda R. Marshall became President of Elysée Scientific Cosmetics, a company specializing in skin care since 1923. Founder Elizabeth Blumenthal, Ph.D., brought the company from Germany to America in 1940 and introduced royal jelly to the skin care world. In 1975, Elysée moved to Wisconsin after the passing of Blumenthal and under the ownership and presidency of Marshall. In 1977, Marshall was the first woman appointed to the board of directors of the Cometic, Toiletry and Fragrance Association (CTFA), known today as the Personal Care Products Council (PCPC), where she would eventually be appointed to the executive committee and elected as secretary/treasurer. In 1996, Marshall was elected to the board of directors of Immudyne, Inc., a Texas based biotech firm specializing in macrophages technology. She helped to launch the PCPC's Look Good. . .Feel Better program and in 2018, was honored by the Cosmetics Executive Women with the Lifetime Achievement Award.
Les Smith, Ph.D., La Perla Beauty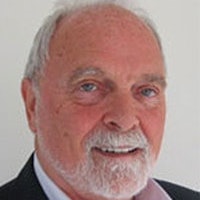 After earning a bachelor's degree with honors in chemistry from the University of Stirling, a doctorate in organic chemistry from the Research Institute for Medicine and Chemistry, and a post doctoral position at the University of Geneva, Leslie Smith, Ph.D., joined Procter & Gamble. Following several years with P&G, he joined the fragrance industry in a number of technical management positions in Switzerland and the United States. In 2002, Smith joined Coty at their global R&D headquarters in Morris Plains, N.J., USA, as vice president of R&D, where his responsibilities included basic research, fragrance technology and development, consumer affairs, sensory, Coty Testing Institute, analytical, safety and toxicology. In July 2011, he was named senior vice president of R&D, a role he assumed in Geneva, Switzerland. In this position, he maintained his responsibilities in the United States while establishing Coty's newly created Global Center of Excellence for Fragrances in Geneva. Retiring in the spring of 2015, Smith founded his own consulting company and in 2019, came out of retirement to work for La Perla Beauty as chief scientific and regulatory officer. He has a number of publications in chemistry and perfumery, and a list of patents ranging from insect control and deodorancy to delivery systems. He also is a member of the Cosmetics & Toiletries Scientific Advisory Board.
Nattaya Lourith, Ph.D., Mae Fah Luang University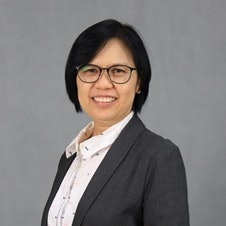 Nattaya Lourith, Ph.D., is associate professor of cosmetic science, leading creative innovation for cosmetics in the phytochemicals and cosmeceuticals research group at Mae Fah Luang University, Thailand. She earned her master's degree in organic chemistry from Khon Kaen University in 2001, and her doctorate in bioorganic chemistry at Ehime University in 2004. Lourith served as research assistant and teaching assistant at Kagawa University from 2001-2004, and research associate at the Institute of Biological Chemistry at Washington State University in 2005. Her research areas focus on the chemistry of natural products and fragrances, the preparation and quality control of raw materials and cosmetic products, and herbs for cosmetics. She is the author and co-author of numerous books, book chapters, review articles and research articles, and was awarded the Shell Centenary Scholarship Fund in 2000, the Japanese Government Scholarship from 2001-2004, and as the JSPS Young East Asian Researcher in 2009. She is a regular contributor to Cosmetics & Toiletries.
Cyril Messaraa, Ori-Derm Clinical Testing and Evaluation, Oriflame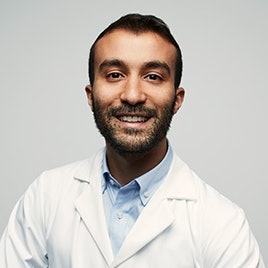 Cyril Messaraa holds a master's degree in cosmetic science from the ISIPCA and the University of Versailles, France. His expertise lies in the areas of imaging and biophysics; efficacy testing for the claims substantiation of finished products and actives; the development of new test methods for novel product claims; skin care devices and apps; and statistics and data science. He is currently principal research project lead at Ori-derm and has been working for Oriflame R&D since 2012, specializing in efficacy testing. Messaraa has authored a dozen peer-reviewed articles in journals such as the International Journal of Cosmetic Science, Cosmetics & Tolietries and others. He also has helped to popularize cosmetic science and clinical testing among non-scientific audiences; e.g., on radio shows or in magazines such as Vogue, Cosmopolitan and Forbes.
Sundeep Gill, Sun Deep Inc.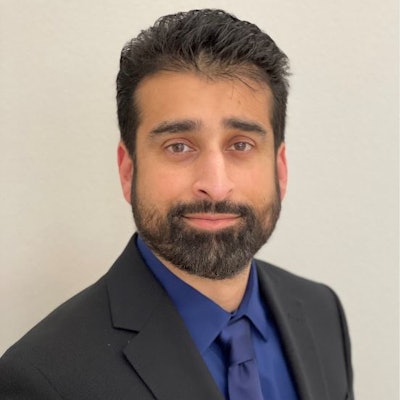 Sundeep Gill has been involved with the cosmetics industry for more than three decades. First starting with a small manufacturer in the early nineties, he soon worked his way up to becoming a research chemist. Learning the possibilities of creating natural products based on science-driven ingredients, he began his own venture with his brother, opening Sun Deep Cosmetics manufacturing in Hayward, Ca. Gill has served on the leadership board of various natural standards and cosmetic certifications for more than 20 years. He  attended the University of the Pacific, where he ultimately attained his doctoral degree in pharmaceutical sciences. Soon after, he completed a residency at Stanford University and the Veterans hospital. Here, Gill published several articles on pharmacotherapy and drug delivery, and collaborate on several clinical studies involving topical drug delivery and chemotherapy. He is a registered practitioner and still preceptors to future doctoral candidates around the country.
Larry Weiss, M.D., Weiss Bioscience and Symbiome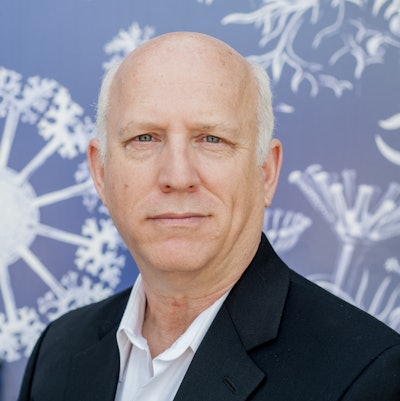 Larry Weiss, M.D., is the CEO and founder of Weiss Bioscience, Inc., a San Francisco-based microbiome research and development company and the manufacturer of Symbiome skin care. Prior to that, he was Founding Chief Medical Officer at AOBiome, where he formulated AOB-101, the first live topical therapeutic, and Mother Dirt AO Mist, the first probiotic cosmetic. While at AOBiome, he ran the first successful remote clinical trial in collaboration with Science 37. Prior to that, Weiss was the founder and CSO of CleanWell Company. He has an extensive background in natural products chemistry, microbiology, clinical medicine, biophysics, pharmaceutical and skin care product development. Weiss holds an M.D. from Stanford University and a B.S. in Biochemistry from Cornell University. He has more than 20 patents, had served as a subject matter expert for Cosmetics & Toiletries, and he is published in the areas of chemistry, electrophysiology, clinical pharmacology and the microbiome. He is also the Founding Chair of The Global Microbiome Council.
Peter Tsolis, The Estée Lauder Cos.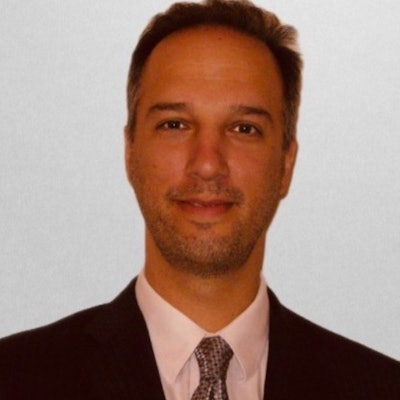 Peter Tsolis is a vice president for R&D in The Estée Lauder Cos. Throughout his 20+ year career, he has held positions in brands such as La Mer, Clinique and Estée Lauder, as well as led corporate innovation and strategy roles. He has developed and managed the innovations for countless breakthrough products and platform technologies for the corporation's skin care and color categories. These enterprise R&D leadership roles provided platform technologies delivering superior consumer benefits and market-leading opportunities. Tsolis holds degrees in chemistry from New York University, as well as an MBA from NYU's Stern School of Business. He is also an adjunct professor in New York University Tandon graduate school of engineering and teaches a polymer course in the program. Tsolis is a member of the executive board of the IFSCC and Cosmetics & Toiletries Scientific Advisory Board, and served as past president of the Society of Cosmetic Chemists. He has published numerous peer-reviewed articles and is a frequent speaker in industry conferences. Tsolis is passionate about product innovation, teaching and developing sustained programs on corporate initiatives.
Kelly Dobos, University of Cincinnati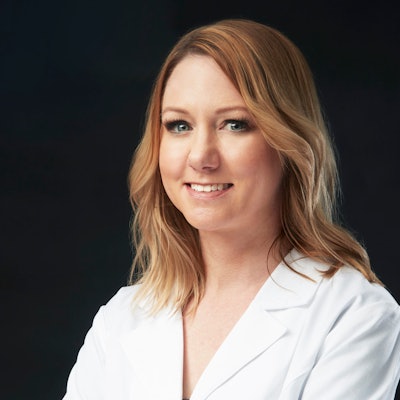 Kelly A. Dobos is a cosmetic chemist with 20 years of expertise in skin care and color cosmetics, having worked for brands such as Bonne Bell, Purell and Jergens. She graduated Oberlin College with a bachelor's in chemistry, and obtained a master's in pharmaceutical sciences with an emphasis in cosmetic science from the University of Cincinnati, from which she received the GOLD (Graduate of the Last Decade) Distinguished Alumni Award. Dobos also holds an MBA from Cleveland State University and has been a member of the SCC for 18 years, serving at local and national levels, including as president in 2019. Kelly is an inventor on four patents and has written numerous articles for cosmetic science publications, including Cosmetics &Toiletries. She is part of the American Chemical Society's expert panel and serves as a subject matter expert for consumer magazines like Allure and New Beauty, in addition to news organizations such as NPR and the Washington Post. She currently is teaching courses on color cosmetics for the University of Cincinnati.
Gabriella Baki, Ph.D., University of Toledo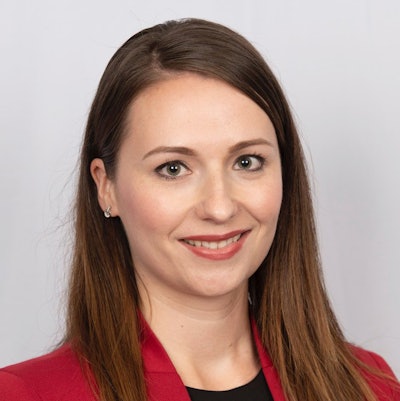 Gabriella Baki, Ph.D., is an associate professor at the University of Toledo College of Pharmacy and Pharmaceutical Sciences. She serves as program director and the main instructor for lectures and laboratories in a unique undergraduate program: the BS in Pharmaceutical Sciences Cosmetic Science and Formulation Design major. It is the first and currently only undergraduate program in the United States focused exclusively on cosmetics and personal care. Baki is a pharmacist, graduated in 2008 from the University of Szeged, Hungary; she also holds a doctorate in pharmaceutics from the same university. Baki has been a faculty member at the University of Toledo since January 2012. Her main research focus lies in the area of topical delivery for active ingredients and cosmetic actives, sensory testing of creams and lotions, and SPF and broad-spectrum boosting technologies. Baki has made more than a dozen technical presentations and authored and co-authored more than 40 publications, including for Cosmetics & Toiletries. She has contributed to book chapters and authored the book Introduction to Cosmetic Formulation and Technology.
Patrícia M.B.G. Maia Campos, Ph.D., University São Paulo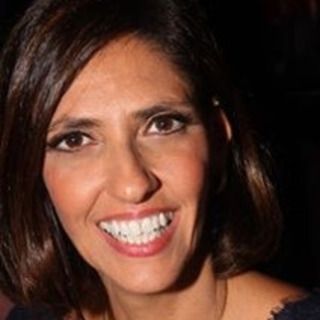 Patrícia M.B.G. Maia Campos, Ph.D.
Patrícia M.B.G. Maia Campos, Ph.D., is a pharmacist, master and doctor in pharmaceutical sciences at the University of São Paulo (USP). Currently, she is a full professor and coordinator of the Center for Advanced Studies in Cosmetic Technology (NEATEC). She has extensive experience in the development and clinical efficacy studies of cosmetic formulations using biophysical and imaging analysis techniques, such as Confocal Reflectance Microscopy. Campos has published more than 100 scientific articles in indexed journals, eight book chapters and eight patents, in addition to 300 papers reported at scientific events and 50 lectures given. She has coordinated and coordinates several research projects and has received many awards and honors. In addition, she is a consultant in the public sector (CATEC/ANVISA), in the productive sector in renowned cosmetic companies, and a member of the Technological Council of ABIHPEC.
Lívia Calixto, Ph.D., L'Oréal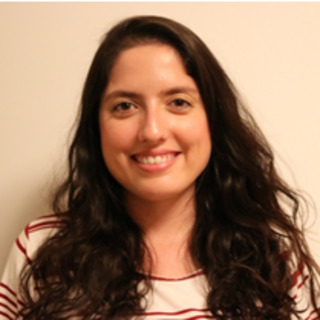 Lívia Salomão Calixto, Ph.D.
Lívia Salomão Calixto, Ph.D. is a pharmacist, has a doctorate in pharmaceutical sciences with an emphasis on cosmetics technology and currently works at L'Oréal France in the Evaluation Intelligence team as clinical studies manager. Her areas of interest and expertise are product development, statistical tools, rheology, texture analysis, instrumental and clinical efficacy and consumer studies.
Jen Novakovich, The Eco Well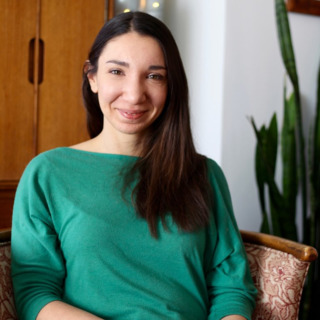 Jen Novakovich
Jen Novakovich is a science communicator and cosmetic scientist and is the founder of the science communication platform The Eco Well. She currently works as a consultant, where she helps companies with sustainability substantiation, science communication strategies, and formulation development. Through The Eco Well, she's interviewed hundreds of scientists from diverse fields, regularly moderates industry panel events, and has launched several larger-scale scicomm conferences. Tangentially, she served as the executive director for The Eco Market Canada from 2017-2020. She currently serves on the NextGen Advisory Committee with the Society of Cosmetic Chemists and on the newly formed Supply Chain and Sustainability Resource Committee by the Independent Beauty Association. Jen holds two bachelor of science degrees from the University of Guelph, in Zoology and Nutrition and Nutraceutical Sciences, and a diploma from the IPCS in Cosmetic Chemistry. She studied Environmental Sciences for her master's with Royal Roads University.