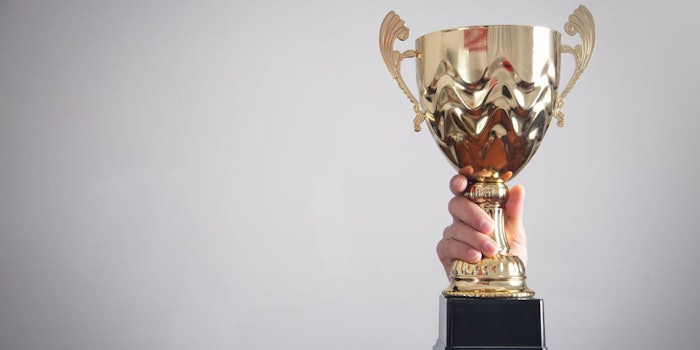 ID 148397000 © Andranik Hakobyan | Dreamstime.com
Cosmetic Executive Women (CEW) has revealed eight finalists of the Supplier's Award: Ingredients & Formulation, part of its renamed Beauty Creators Awards.
Related: Midwest SCC Outlines Preservative Formulating and Regulations
Sponsored by the New York Society of Cosmetic Chemists (NYSCC), this award category recognizes the role that ingredients, formulation and new technology play in successful product launches.
The 2021 CEW Supplier's Award finalists are:
Actera Ingredients, Follicin: An active ingredient for hair growth based on the discovery of olfactory receptors inside the hair follicle.
BASF Corporation, PeptAIde 4.0: Offers a safe and nature-based solution for hair and skin damage caused by silent inflammation.
Eastman Chemical Company, Eastman GEM retinyl sunflowerate: A pro-retinol derivative composed of retinol and sunflower fatty acids.
EverCare, Mineral Body SPF 50 Sunscreen: Achieves high SPF and UVA protection for everyday wear without white casting.
Geltor, Inc., HumaColl21: Bioidentical human collagen ingredient for topical skin care and certified vegan.
Grant Industries Inc., Granpowder BBP-700: A fused hybrid composite of bio-fermented powder and amino acid derivative.
MANA, Clean Screen Mineral Serum SPF 50: Weightless, clean and vegan, this mineral serum absorbs quickly and delivers intense moisturization and protection.
SurfactGreen, CosmeGreen ES1822+: A 100% bio-sourced, cationic surfactant with smoothing, strengthening, color retention and detangling benefits.
The finalists were selected from more than 40 submissions, which were reviewed and voted upon by a curated panel of judges including leading beauty and personal care brands and  members of the NYSCC Program Committees. The judges are: Eileen Kim; Geraldine Molina, Glossier; Ron Robinson, BeautyStat.com; Mike Wong, H2O+; and Tao Zheng, The Estee Lauder Companies.
The winner of the CEW Supplier's Award will be announced on Nov. 3, 2021, during the Beauty Creators Awards ceremony. The Supplier's Award winner will also be acknowledged and recognized, along with all the finalists, during the in-person NYSCC Suppliers' Day, taking place Nov. 10-11, 2021. 
"NYSCC is proud to be an annual sponsor of this CEW award focused exclusively on ingredients and formulations," said Susanna Fernandes, chairman of NYSCC. "This award champions and brings to the forefront the important role cosmetic science plays in product development and brand innovation."