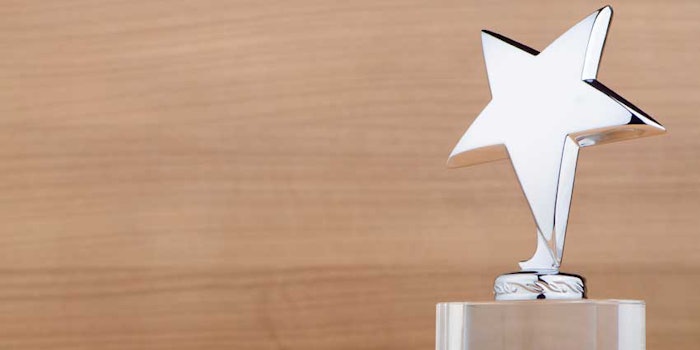 Photo 22992766 © Elnur | Dreamstime.com
The Azelis France Personal Care team was awarded the 'Coup de Coeur' prize at Cosmetagora 2021 for its sustainable Time Dilution formulation, a waterless, natural-based cream cube.
Previously: Azelis Extends e-Lab Digital Service Offerings
This is the second win for the Azelis France Personal Care team after receiving the Gold award in 2017 for its D-Tox Magnetic Mask formulation.
Time Dilution reportedly contains more than 98% natural-based ingredients and no water, which allows the user to store the cubes in bulk and reduces the need for excessive packaging and the transportation of water. This, in turn, helps to reduce the carbon footprint of the product.
To use the water-free cube, the user places it in a bowl and adds a small amount of hot water to begin the mixing process. Vigorous mixing with a spatula completely solubilizes the cube and cools the product. The hotter the water, the thicker the resulting cream.
After mixing, the user will have created a white, smooth cream. Once at room temperature, the product is ready to use. Each cube is enriched with a range of natural-based esters to bring comfort and emollience to the skin. Starches were used to give viscosity and texture, and the addition of an oil-based poppy extract is said to improve the elasticity and radiance of skin while protecting and moisturizing it.
This concept can contain different active ingredients depending on the needs of the consumer while minimizing the carbon footprint associated with its use.
"We observed for several years that trends influence consumption patterns, particularly in the personal care market, and we have seen this illustrated by a strengthening of marketing claims on consumer products," said Sophie Thirion, laboratory manager at Azelis.
"Natural concepts are constantly evolving and going further to meet the changing requirements of consumers. These specific needs can be met by combining innovations in naturality and efficiency with respect for the environment and planet while creating a product that is pleasurable to use and has noticeable benefits for the consumer."
"We were honored to win the Gold Award in 2017 with our D-Tox Magnetic Mask and are more than proud in 2021 to receive a second award for this innovative formulation," commented Alexandre Skibniewski, regional business manager for personal care at Azelis France. "This 'Coup de Coeur' award confirms not only the need to focus on sustainability and environmental concerns, but also how important it is to still offer textures and benefits that bring this so important 'wow' effect."
Provided here is a demonstration of how to use and mix the Time Dilution formula: