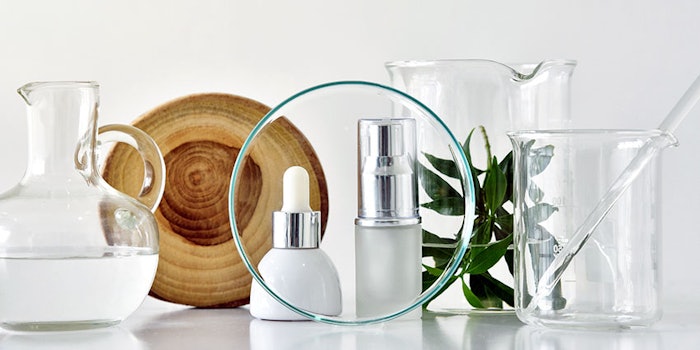 On Tuesday, October 15, 2019, at 4:30 p.m., during Beauty Accelerate, Karen Yarussi-King, president, Global Regulatory Associates, will host "Retail & Consumer Influence: Labeling, Formulations, Claims and Relevancy." The session will discuss how to develop product innovations that align with retail and market demands around today's trends.
Below is an exclusive preview of Yarussi-King's session:
Where is there the most disconnect between consumers and product developers?
Karen Yarussi-King (KYK): It is not so much a disconnect between product developers and consumers as it is confusion resulting from the lack of regulatory oversight. Changing consumer attitudes began to seep into product development in the late 1980s with the rise of the ethical consumer. It could be called a "hippie hangover," consumers who purchased based on the principles of LOHAS (Lifestyle of Health and Sustainability) began raising awareness of the impact of chemicals on and in the environment, foods and cosmetics, ethical practices and wellness. 
As a result, this consumer subset, using the internet, began to educate themselves and others to force industry to change their practices—banning animal testing and ozone-depleting chemicals and demanding safer, more natural ingredients in their formulas. At that time, natural ingredients were more expensive than their synthetic counterparts and the debate over efficacy made industry resistant to change. The result was the rise in natural indie brands that shared the same values as the ethical consumer. 
The ethical consumer's impact on our industry and the lack of regulatory oversight of natural products and claims has been the issue. Most governments have been reluctant to define natural products which has resulted in brands creating their own definition of clean, nontoxic, natural, green and, to a lesser degree, organic. While there are private standard bodies that define and certify natural, organic, vegan and cruelty free products, brands and even retailers are getting in on the act and are choosing to define this space due to the lack of one global standard. It is for this reason that we have, as an industry, created consumer confusion. The EU has been the first government to regulate many of the claims that target the ethical consumer. This may drive other governments to look at regulating natural/clean/green/organic/nontoxic products.
What can people expect when they attend your session?
KYK: Over the last few years, the cosmetic industry has undergone a massive makeover and been transformed probably faster and looks younger than ever before. It has been a global transformation with each region of the world contributing in different ways. And the biggest driver has been from outside the industry—the internet and smart phones.
Consumers are playing a bigger role in driving product development due to shifts in thinking on wellness and natural beauty. Global trends and product offerings have redefined our views on beauty. The lack of regulation, clearly defined terminology and the me-too standards have created consumer confusion that makes messaging more difficult for brands to differentiate themselves in the clean space.
Attendees will walk away with a better understanding of the intersection between Product Development and Marketing as it relates to the latest trends—clean beauty, green beauty, farm-to-skin, nontoxic—as well as the role of natural ingredients in claims and product positioning. Specifically, attendees will learn:
The rise of the natural/clean/green/organic/nontoxic beauty trends
Basic definitions natural/clean/green/organic/nontoxic beauty
What is driving the popularity of these trends
Consumer confusion and industry's mixed messaging
Rise of clean standards
Product positioning, claims and the regulatory environment
The future of these claims
Strategies for growth in this new environment