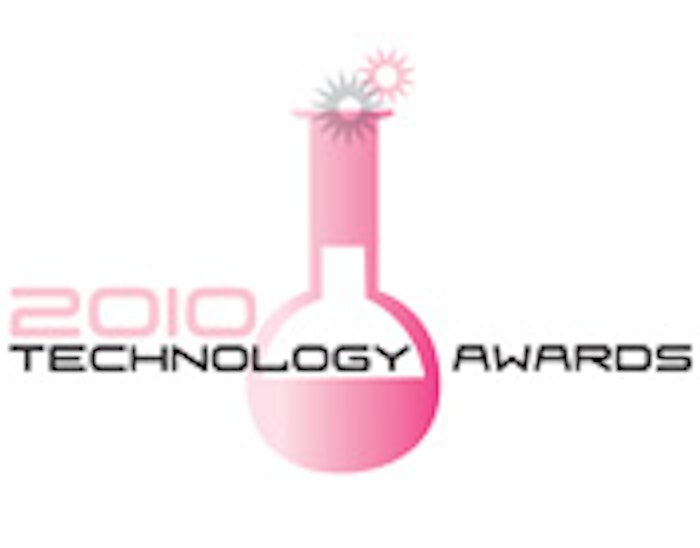 Cosmetics & Toiletries magazine has announced the finalists for its fifth International Technology Awards, to be presented in Paris during In-Cosmetics, April 13-15, 2010. Two awards will be given to honor one new technology and one new technology launch for their significance and long-term impact on cosmetics R&D industry.
The finalists in the New Technology category include:
CeeTox Inc., for its in vitro skin sensitization test method that uses a human skin cell line (HaCaT), chemical reactivity, and gene expression profiling to identify positive and negative responses to chemicals to provide an estimate of corresponding local lymph node assay values. According to the company, this method is designed to offer a viable alternative to animal testing for identifying skin-sensitizing chemicals. The approach supports REACH and the Cosmetics Directive.
The HallStar Company, for its SolaStay S1 (INCI: Ethylhexyl Methoxycrylene) photostabilizer, which enables sunscreen formulators to meet and exceed the many challenging international requirements for sun care, including the new rules set forth by the US Food and Drug Administration. Whereas traditional photostabilizers quench the triplet-excited electron state to slow UV filter degradation, this invention acts faster to quench the singlet-excited electron state of materials such as avobenzone, alone or in combination with octyl methoxycinnamate (OMC), zinc oxide and titanium dioxide.
And Procter & Gamble Beauty and Grooming, for its use of global gene expression profiling to study changes that occur in skin with aging. This method allows researchers to test for effects such as the up-regulation or down-regulation of proteins involved in the skin's antioxidative capacity or elasticity, among other attributes. The test method has led researchers to identify the skin's tipping point, a sudden change in skin appearance due to a loss of elasticity that occurs typically in an individual's 30s.
The finalists in the New Technology Launch (marketing campaign) category include:
Sederma, for its Chromocare product campaign, which presents the substantiation of product efficacy claims by highlighting skin chromophore evaluations carried out using the company's SIAscope and VISIA technologies. Sederma's research team demonstrated that the product enables the modification of light scattering in the skin, thus improving skin uniformity and luminosity. The campaign included marketing datasheets, presentations, information featured on the company's Web site, advertising, exhibits and a press kit.
ColorMetrics, for its TouchBack by ColorMark hair color in a marker campaign. To build awareness of the product's technology and performance in its ability to touch-up gray roots, demonstrations were televised via direct-to-consumer channels in the United States and Europe, following a classic problem-solution scenario. In addition, word-of-mouth campaigning was accomplished through targeted social networking and PR campaigns.
And RBT, a Syneron Company, for its elure Advanced Dermal Whitening campaign, including a massive PR campaign throughout Asia and a press conference featuring scientists, physicians and a celebrity spokeswoman. According to the company, the product is the only one on the market that consumers can actually watch as it fades melanin; thus, during Cosmoprof Hong Kong, the company launched a "Try it on the spot" campaign, where visitors received a sample kit including melanin spots and the active formula to try it.
C&T magazine received a record 57 entries in total for the 2010 awards. These entries were judged by a panel of twelve experts in cosmetics R&D to arrive at the six finalists. As noted, the winners will be announced at In-Cosmetics, alongside the event organizer's 2010 Lifetime Achievement Award.
Follow along as C&T magazine announces the winners in the pages of the magazine, here online, and at In-Cosmetics in Paris.