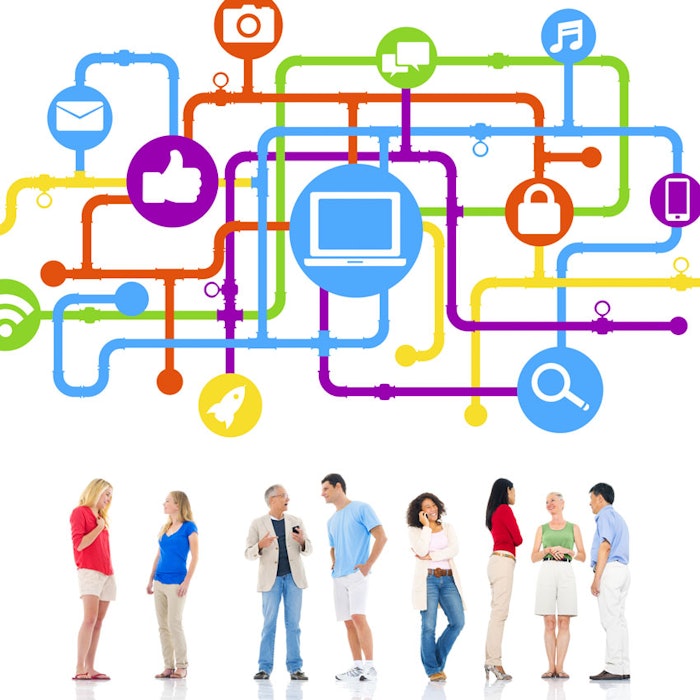 Where do you start with nearly 800 exhibitors gracing the in-cosmetics Global show floor? Why not the newcomers? This month in Amsterdam, Cosmetics & Toiletries and Global Cosmetic Industry are proud to sponsor the new exhibitors. 
Here, we've highlighted new entries under the "Trade Association and Media" category—and while we're at it, take note that your favorite media brands, Cosmetics & Toiletries and Global Cosmetics Industry, are back on the show floor. Be sure to come see us a stand R307!
Brazilian Kimberlite Clay
Stand: J47
Brazilian Kimberlite Clay owns the only clay deposits in the world that contain more than 100 minerals, which is due to their unique regional origin. These clay technologies have been proven clinically effective for anti-aging, whitening and powerful detox properties in facial, body and hair care. Offered in red, black, pink, green, grey and white, the clays act by promoting the exchange of electrons in the body, disabling toxins. 
Camelina Company Espana
Stand: Q143
Camelina Solutions is the European leader in sustainable camelina production. Our camelina seeds are cultivated in Spain, from fully traceable and sustainable camelina plantations. Our camelina oil and products, with high Omega 3 and natural antioxidants, provide the most stable Omega 3 on the market. Unique innovative camelina solutions are developed to provide our customers with high added value.
Cosmetics & Toiletries Magazine
Stand: R307
Cosmetics & Toiletries is the premier industry source for peer-reviewed, scientific content to empower cosmetics and personal care product innovation. Register now, it's free! Also, check out our latest edition.
CosmetikWatch Professional Database
Stand: R42
Your cosmetics competitive intelligence solution. This specialized, innovative, reliable and simple-to-use base lists the majority of cosmetic launches on the French market since January 2012, contributes to innovation, giving access to more than 10,000 commercialized cosmetic products via a multiple search criteria engine (name, brand, consumer target, product type/formulation, claim, ingredient(s), etc). The exportation module will transfer data to an Excel spread sheet, enabling you to produce presentations, statistics, charts, market studies, etc. Register for a free 15-day trial on our website, www.cosmetikwatch.com.
Global Cosmetic Industry 
Stand: R307
Global Cosmetic Industry delivers business-critical market analyses, trends, news and consumer insights that inspire and support the innovations of beauty brand owners and marketers. Register now, it's free! Also, check out our latest edition.
Lhasa Limited
Stand: R104
Lhasa Limited is the developer of the award-winning Derek Nexus software. An expert, knowledge-based software for the prediction of toxicity, Derek has seen significant recent development, making the prediction of skin sensitization of compounds easier than ever. Containing functionality for assessment of skin sensitization, Derek provides quantitative EC3 predictions for skin sensitization as well as negative predictions for those query compounds that do not fire a skin sensitization alert. As a transparent system, Derek provides an ideal platform for expert review. In addition, all science is developed in-house, providing users with the opportunity to discuss queries directly with Lhasa expert scientists. Visit Booth 104 to find out how Derek Nexus can help you.
Promperu
Stand: G320
Peru Export and Tourism Promotion Board is the government agency in charge of the development and implementation of global strategies to position Peru via the promotion of its image, tourism and added value exports. This is the first time that Promperu will exhibit at in-cosmetics. Peru will participate with eight companies offering natural ingredients for their biodiversity, such as vegetable oils, essential oils, natural colors and other botanical extracts. Promperu has also been working in collaboration with CBI over the last 20 years, improving Peruvian companies' export opportunities. We are organizing an event in Lima on July 5, 2018,  called Industria Peru, where international companies can meet Peruvian providers.