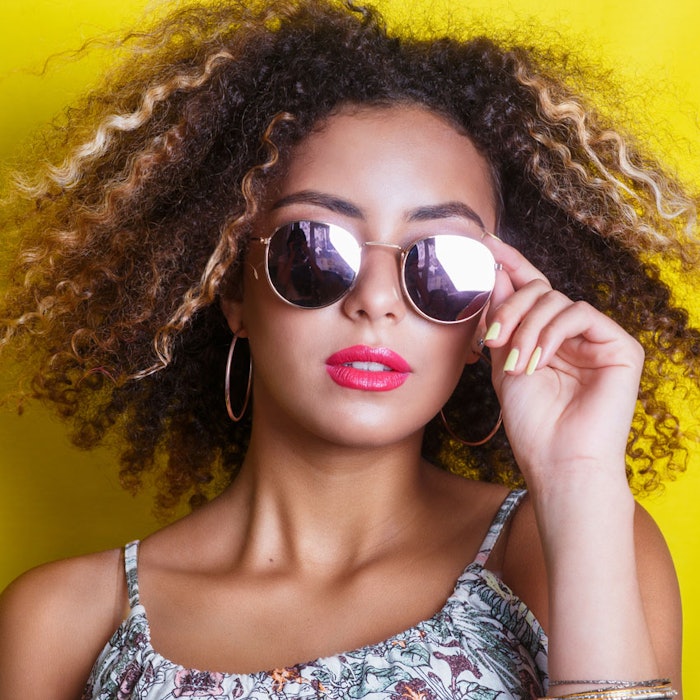 Where do you start with nearly 800 exhibitors gracing the in-cosmetics Global show floor? Why not head toward the newcomers—this April in Amsterdam, Cosmetics & Toiletries and Global Cosmetic Industry are proud to sponsor the new exhibitors. Here, we've highlighted those providing solutions for sun care.
Austrian Drug Screening Institute (ADSI) GmbH
Stand: L149
The Austrian Drug Screening Institute (ADSI) is a research company offering services for cosmetic, pharma, nutrition and lifestyle industries, with a focus on products based on plant-derived ingredients. The ADSI combines high end analytics and cell biological know-how to support product development and verify cosmetic claims. We have developed in vitro assays based on reconstructed human epidermis (RHE) to support product claims with clear-cut experimental data. On the other hand, we also have supported product development with tailored high content screening approaches. Our service portfolio includes: • 2D & 3D in vitro skin assays for confirmation of cosmetic claims: • Product safety evaluation and quality control • Development of products for phytocosmetics, and • Analytical investigations.
Argane Aouzac
Stand: P46
Argane Aouzac is argan oil manufacturer, whose oil is certified 100% organic and fair trade by Ecocert. Argane Aouzac produces high quality argan oil, i.e., cosmetic and edible, and the company is known within the argan oil market for its quality. Alban Colon de Franciosi founded Argane Aouzac eleven years ago in the region of Taroudant, Morocco. There, in the heart of the Anti Atlas mountain in the southwest region of Morocco, argan trees grow in abundance across the dry mountain terrain. Alban saw an opportunity to aid local economy and provide women with fair wage and reliable employment, and so set up an argan oil processing facility—the first in Morocco to be certified as both organic and fair trade. 
Cosun Biobased Products
Stand: P146
Cosun Biobased Products is a subsidiary of Royal Cosun, with its head office in the Netherlands. Cosun Biobased Products is well-placed to take advantage of the upcoming bio-based economy, with a consistent strategy and the development of innovative bio-based chemicals and materials from renewable, vegetable resources. We dedicate ourselves to the bio-based economy and generate focus, synergy and critical mass, which enables the successful development of technology and business. This is achieved by ensuring optimal value creation, producing no waste (i.e., closed loops) and  utilizing the lowest energy input. Royal Cosun is a farmers' cooperative founded more than a century ago, which has approx. 10,000 members/shareholders, some 3,900 employees and an annual turnover of around €2 billion. 
De Lange B.V.
Stand: P300
De Lange was founded in 1979. Since then, the company has developed into an important supplier of natural products and related products. Since 1997, De Lange has been part of the Helichem Group. In the past years, our market position was strengthened by the expansion of our own range, takeovers (Flavodor) and the formation of partnerships (Alpacasa). We supply ingredients for the following branches: ◾ Cosmetics ◾ Food ◾ Chemicals ◾ Pharmaceuticals ◾ Veterinary ◾ Natural Health; We guarantee: ◾ Fast delivery, usually from stock ◾ Both large and small quantities ◾ Competitive prices
Fazer Finland Oy, Fazer Mills
Stand: R52
Fazer Mills has offered superior quality and world-class milling expertise since 1971. Our newest oat-based solution is natural product for skin and hair well-being. Fazer Aurora Oat Oil Pure is a great source of omega-6 and vitamin E. It moisturizes and soothes skin as well as strengthens hair, and is also suitable for sensitive skin. Oat oil is easily applied in different formulations such cleansers, moisturizers and hair treatments. Fazer Aurora Oat Oil Pure is naturally and carefully extracted from high quality Finnish oats. We use solvent-free and eco-friendly CO2 extraction to deliver the purest, most nutrient-rich and neutral end results. Our product is an essential ingredient in a natural beauty regime and a completely natural way to add oat goodness to cosmetics and personal care.
Geltor, Inc.
Stand: N318
Geltor designs and builds MechanoActive ingredients with a proprietary protein engineering platform. The company's premier product, N-Collage, is the world's first animal-free collagen designed specifically for cosmetics and personal care products. N-Collage is manufactured through a sustainable, fermentation-based technology that produces a highly purified protein product. N-Collage's superior physical characteristics, unique combination of anti-aging activities and unmatched consistency is a milestone for high-performance, biology-empowered cosmetic ingredients. The Geltor team is led by Alexander Lorestani, Ph.D., and Nikolay Ouzounov, Ph.D., who earned degrees in molecular biology at Princeton University.
Gova BVBA
Stand: H209
We're introducing, for the first time, a range of multifunctional prebiotic and proteobiotic (skin microbiota friendly) ingredients: preBIULIN. With this prebiotic range you'll discover how to: thicken transparent natural shampoo/shower gel with a silky after feel; opacify shower gels with an efficient natural conditioning effect; stabilize emulsions with a luxurious texture; and suspend scrubs in shower gel. We offer out-of-the-box concepts for the treatment/prevention of dandruff, acne and diaper rash. All our concepts are designed for skin friendly and scientifically proven concepts; and of course are palm-free, PEG-free, natural and China-compliant.
Grounded
Stand: R133
Grounded produces high-quality essential oils while bringing agriculture back into balance. Grounded creates companies that bring regenerative agricultural products to market. These companies support the restoration of degraded land, and allow for increased income for the farmers who are the custodians of that land. Our products allow consumers to feel meaningfully connected to these companies and contribute directly to the creation of thriving landscapes.
Haloa Aina LLC
Stand: R36
Hāloa Āina is a family owned business dedicated to restoring the native dryland forest. Before our care-taking, the forest was stressed from years of cattle grazing and wild sheep. By removing the damaged trees as outlined in our forest management plan, the land returned to pre-ranching condition. Our trees, Santalum paniculatum, are endemic to Hawaii Island (the Big Island) and are found only on our volcanic slopes at an elevation of 5,000 feet. Santalum paniculatum has impressive alpha and beta santalols compared with album, and is above the current ISO standard for santalol content. We are also the only USDA certified 100% organic seller of sandalwood oil and hydrosol that meets the international ISO standard. At this time we sell 100% Royal Hawaiian Sandalwood organic products.
Hangzhou Choisun Bio-tech Co., Ltd.
Stand: N312
Hangzhou Choisun Bio-Tech Co., Ltd., founded in 2003, is a hi-tech joint stock business that produces and sells oil products as well as manages research and development affairs. We focus on special oils, including camellia, green tea seed, flaxseed, safflower seed, evening primrose, seabuckthorn seed and pumpkin seed. Our goods are sold all over the world. Choisun has been certified by ISO9001 HACCP management system. We have won over customers due to high quality and reliable service. Our camellia oil has been exported to Japan, the USA, South Korea and other countries since 2005, with USDA, EU and JAS organic certificates. Since its founding, our company has stuck to the view of business should be honest, practical and creative.
Hangzhou Jarsin Chemical Technology Co., Ltd.
Stand: R88
Jarsinchem is a professional manufacturer of surfactants and active ingredients that has been researching daily-use chemicals since the 1990s. In 2017, in answer to policies regarding economical energy sources, we built a strategic and cooperative partnership with Zhejiang Communication Co., Ltd., to develop personal care ingredients that are green, efficient and friendly to the environment.
Hunan Health-Guard Bio-Tech Inc.
Stand: R38
With 28 years experience in the field of supercritical CO2 extraction, Hunan Health-Guard Bio-Tech Inc. is a market-leading and technology-driven innovative manufacturer of natural flavor, fragrance, Chinese medicine oil, functional oil and other customized active ingredients for the food, beverage, pharmaceutical, health care, personal care and cosmetics industries.
Jiangsu Jland Biotech
Stand: Q10
Jiangsu Jland Biotech Co., Ltd., was jointly set up by Aland Nutraceutical Group, the RHC Technical inventor and NYST.
L.E.V./Extracts Plant/Ltd.
Stand: Q132
L.E.V./Extracts Plant/Ltd. has 40 years of experience in the manufacturing of plant extracts. We develop the plant extracts and botanical actives for personal care and household cleaning products manufacturing. Our aim is to produce exquisite natural ingredients, which are obtained thanks to environmentally clean processes and natural solvents. Our experience in combination with quality products enables our customers to develop innovative, functional, organic and natural cosmetic products meeting the highest standards. L.E.V./Extracts Plant/Ltd. has experience in the organic segment for more than 10 years. We are COSMOS certified, and our quality and standards are insured by annual auditing on conformity to ISO 22000, COSMOS, API, Organic Food Manufacturing and EU regulations.
MH Medical Hemp GmbH
Stand: P134
MH Medical Hemp GmbH is an innovative company and trailblazer for technology that specializes in the extraction of cannabidiol (CBD) as well as the development, production and global marketing of hemp-based cannabinoids and products containing cannabidiol. We offer bulk cannabidiol-rich hemp extracts, CBD oils and CBD isolate to formulators and manufacturers around the world looking to create their own line of CBD products. Our high-quality CBD can be added to a number of products, allowing you to create your own CBD-infused brand simply and effectively, to break into the booming CBD market. We guarantee our customers high-quality raw materials that meet even the stringent quality requirements of the food, cosmetics and pharmaceutical industries.
NCD Ingredients GmbH 
Stand: J168
NCD Ingredients is a trusted sales specialist for raw materials and active ingredients of globally established, quality manufacturers in the fields of detergents, cosmetics and industrials. The NCD competence team of experienced merchants, chemists and doctors provides individual and competent advice. As renowned connector between customers and suppliers all over the world, NCD actively operates for you in our core markets: Germany, Austria and Switzerland—but also across the borders, where we are in a permanent exchange with our customers. In times of highly complex demands, your supply of raw materials is ensured with NCD ingredients for easy, fast and reliable consistency and the best quality.
NFC Co., Ltd.
Stand: L339
Give customers solutions for a strong and healthy skin barrier with our one-of-a-kind, powerful moisturizing ceramide stabilized using a unique unique technology. This ingredient creates a strong and healthy skin barrier by binding to the stratum corneum. This, in turn, prevents the loss of water from skin and protects it from external pollutants.
Novachem SRL
Stand: Q145
Novachem SRL is an Argentine company focused on the research and development of active ingredients. Our products are of natural origin, respectful to the environment and intended for cosmetic use, with differential, standardized functions, supported by efficacy, dermatologic and ophthalmologic testing.
Oxiteno
Stand: J45
Oxiteno is a global chemical company and leader in the production of surfactants and specialty chemicals that develops innovative and sustainable solutions for the agrochemicals, home care and I&I, oil and gas, paints and coatings and personal care markets. The company is present in nine countries in the Americas, Europe and Asia and has 12 industrial units and four R&D centers in Brazil, the United States, Mexico, Uruguay and Venezuela; in addition to commercial offices in these countries and in Argentina, Belgium, China and Colombia.
Paramelt B.V. 
Stand: J229
Paramelt is a global manufacturer of specialty wax blends for a range of applications including food, cosmetics and packaging. Established in 1898, the company operates eight manufacturing and R&D facilities in the Netherlands, UK, USA and China. Through our global presence, Paramelt has strong global positioning in sourcing strategic raw materials. Combined with our multiple manufacturing locations, this offers enhanced supply chain security to our customers. Our Paracera brand of waxes for cosmetics and personal care applications are recognized by leading brand owners for high quality and consistent performance. The range consists of petroleum wax blends, natural waxes and specialty narrow-cut materials. Paracera waxes are produced in FSSC 22000 certified food grade facilities.
Petro-Canada Specialty Products
Stand: P136
Petro-Canada Specialty Products is the largest white mineral oil manufacturer in the world. Our highly refined, colourless and odourless white mineral oils meet the rigorous standards of a wide range of industries and applications. With a comprehensive range of viscosity grades, Puretol brand white mineral oils are perfectly suited to meet the needs of formulations for personal care products, cosmetics and food processing applications. Our credentials include: • European Pharmacopoeia (Ph. Eur.) requirements • United States Pharmacopeia (USP) mineral oil and National Formulary (NF) light mineral oil grades • Meet FDA 21 CFR 172.878 and FDA 21 CFR 178.3620(a) requirements for direct and indirect food contact • Kosher Pareve and Halal
RN Laboratories AG
Stand: Q135
RN Laboratories AG offers the best price and highest quality for chlorhexidine and its salts. Chlorhexidine is an antimicrobial with many applications, produced under stringent pharma GMP conditions and supported for biocidal use with an Art. 95 registration. RN Laboratories AG also produces n-acetyl-d-glucosamine (NADG) in the United States in its FDA-approved plant NS under cGMP conditions according USP with a stringent limit on microbial contamination.
Sappi Biotech 
Stand: R112
Sappi is a US $5 billion global diversified wood fibre group. Sappi has manufacturing operations on three continents with sales to more than 150 countries. Sappi Biotech develops biomaterials, including lignin, nanocellulose, hemicellulose sugars and bio-energy. One of our newly developed products, branded as Valida, is a 100% bio-based functional additive for personal care and home care products. It is used as an effective thickener, skin hydration agent and wrinkle reduction agent and imparts excellent non-sticky skin to feel. Valida is easily dispersed into a variety of matrices. Project proposals are invited from customers and academic institutions who are committed to exploring and developing applications for Valida. Inquiries for samples or commercial quantities should be directed to Sappi Biotech.
Select Botanical, SL
Stand: P142
Select Botanical manufactures high-quality extracts and licorice derivative products for cosmetic applications. We follow the strictest quality management system, in compliance with GMP requirements. One of our main products is Enoxolone Eur Ph (18 β glycyrrhetinic acid), produced in our Spanish manufacturing plant. Our product portfolio also includes a wide range of botanical extracts, available under various forms: powder, fluid, soft, glycolic, hydroglycolic and glycerinated extracts in organic (BIO) or conventional quality. We also can develop tailor-made extracts according to our customers' needs.
Shandong AWA Biopharm Co., Ltd.
Stand: R69
We specialize in manufacturing, selling and researching hyaluronic acid. By virtue of our mature production process, stable quality products and professional sales teams, we have grown into a famous manufacturer and supplier of hyaluronic acid at home and abroad. AWA Biopharm possesses advanced technology and fermentation equipment, has established excellent quality control management and has built up its production building with GMP Workshop Standards. Our annual production capacity of hyaluronic acid has reached more than 60 MT, including cosmetic and food grades. We can provide hyaluronic acid and other products according to customers' requirements for various molecular weights, purity and packages, and we export to Japan, the United States and European countries.
Shenzhen Winkey Pharmaceutical R&D Co., Ltd.
Stand: P144
Winkey Bio, founded in 2009 and located in Shenzhen, is a leading professional cosmetic peptide synthesis company in China, which has developed and manufactured more than 70 types of cosmetic peptide raw materials. Winkey Bio holds two patents for cosmetic peptides, ZL201310412975.0 and ZL201310412973.1, and six cosmetic peptide patents are currently in substantive examination. What's more, Winkey Bio owns seven skin testing software  copyrights, including those for: melanin, wrinkles, aging, pores, skin moisture, skin oils and skin elasticity. Winkey Bio is specialized in the research, production and sales of cosmetic peptides and has exported peptide products to many countries and regions.
SOCRI Srl
Stand: P148
SOCRI Srl operates through two divisions: SOCRI Ingredients and SOCRI Professional Solutions. SOCRI Ingredients produces and distributes natural active ingredients and natural raw materials for the cosmetics industry. Its range comprises actives from vegetal origin, supported by efficacy tests as well as safe raw materials from vegetal origin that can be used in a wide range of formulations such as skin care, organic makeup, hair care and personal care. SOCRI Professional Solutions offers a standard and ready-to-use range of professional products that also can be leveraged as the starting point to design personalized solutions for each client. Moreover, SOCRI Professional Solutions offers support for formulators and leverages the expertise of its other division.
Stockmeier Chemie GmbH & Co. KG 
Stand: Q168
We are a company of the worldwide operating Stockmeier Group. In nearly 100 years, the Stockmeier Group has developed from a regional distributor to a multinational enterprise. One focus of Stockmeier is the distribution of specialty chemicals. We offer a wide range of excellent raw materials for personal care and cosmetics. We provide customized solutions based on reliable quality and individualized advice. Therefore, a competent team of technicians and salespersons is at your command. As a partner of different innovative, global acting producers, we offer an extensive product portfolio from silicone oils and emulsions, via surfactants, active ingredients, dyes and fragrances; through to fatty acids, alcohols and esters.
Synthos CARE
Stand: J24
Synthos CARE, part of Synthos Group, is an expert in delivery systems for active ingredients in cosmetics. The company develops, manufactures and sells advanced phospholipid carriers that revolutionize the efficiency of active substances in the human body. The company offers a wide portfolio of active substances encapsulated in the high-quality Vecticell carrier. Synthos CARE also carries out custom projects for the encapsulation and production of active ingredients in nanocarriers.
Wuhan Youji Industries Co., Ltd.
Stand: R319
Wuhan Youji Industries Co., Ltd., is an internationally leading enterprise engaged in the antisepsis, preservation and antioxidation of foods and cosmetic ingredients. The company is committed to serving globally rapidly developed terminal markets involving food preservation, pharmacy, personal care, detergent, shampoo, etc. The company constantly boosts the development and progress of health, nutrition and material sectors with technical innovation, and provides high-quality solutions for customers, thus guaranteeing product performance. Our main products including: benzoic acid, sodium benzoate and benzyl alcohol.