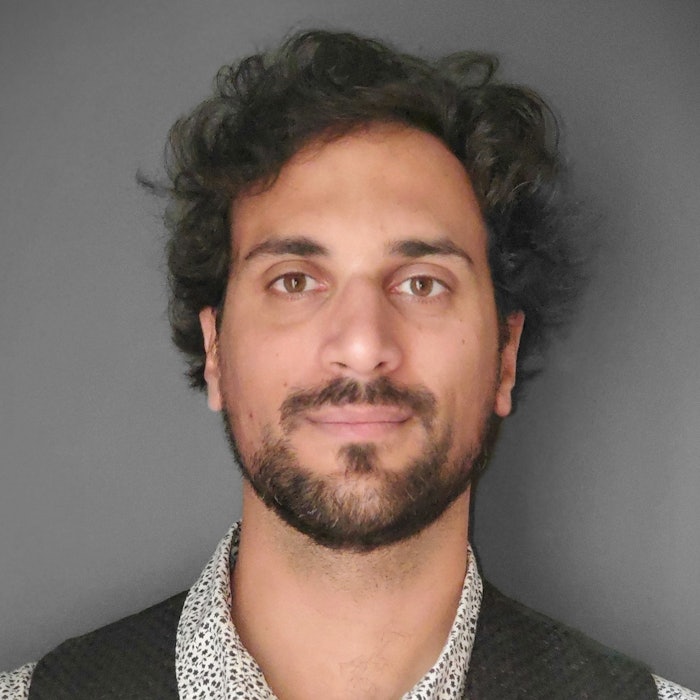 Winners and finalists of the 7th edition Cosmetic Victories competition were celebrated on March 22, 2022, during a YouTube video, as previously reported. The awards arSix finalists in two categories, academic and industry, were selected from 80 projects and narrowed down to two winners.
See related: Cosmetic Victories Winner Profile: Sami Halila, Ph.D., on Green Gelling Agent for Oil Phases
Here, Niki Baccile, Ph.D., of the French National Centre for Scientific Research (CNRS)–Sorbonne University (France), describes the combination of biosurfactants and biopolymers to create a Pickering-like emulsifying-and-gelling-agent-in-one, which was honored in the "academic" category.  
What is your innovation? How is it used?
The possibilities of mixing biosurfactants and biopolymers could have a much broader impact than simply generating a new emulsifier.'
The core idea of my innovation is to develop cosmetic products based on biological surfactants and biopolymers. Biological surfactants (biosurfactants) are molecules that are entirely produced by yeasts or bacteria from bioresources such as vegetable oils. The idea is to combine their properties with the properties of biopolymers. Biosurfactant/biopolymer-based products could be used in creams, lotions, hair care, emulsions and many others.
What is novel about it? How might it shape cosmetics and personal care product development?
Biosurfactants are new, sustainable, non-toxic, biodegradable molecules that are destined to replace petrochemical surfactants, one day or another. They are more powerful than classical surfactants. They can be detergents but also gelators, or host membranes for water-insoluble molecules. They have a high moisturizing power and are not aggressive to the skin.
Formulating them with biopolymers not only will widen their field of application, but also will modify the properties of biopolymers. For instance, we have recently formulated a biosurfactant and a biopolymer and obtained a new Pickering-like emulsifying and gelling agent at the same time.
Where did your idea come from?
I have been working with biosurfactants since 2010. I have studied their properties in water and I realized that they have a rich phase behavior. I noticed that they can behave as detergents, but also as gelators or lipid membranes. Together with a former collaborator of mine, Ghazi Ben Messaoud, Ph.D., we studied the effect of mixing them with biopolymers (chitosan, ...) and observed new, amazing properties, such as the above-mentioned Pickering emulsifying effect.
On this basis, we tested the product with a number of cosmetic-relevant oils. From there, I figured that the possibilities of mixing biosurfactants and biopolymers could have a much broader impact than simply generating a new emulsifier.
What development challenges did you face in creating it? What skills or technologies supported your success?
The most difficult challenge is to control and stabilize the interactions between biosurfactants and biopolymers, as these are crucial for the overall physical state (gel, emulsion, cream, solution) of the formulation. Trained as a physicochemist, I use the typical experimental and analytical approaches of my discipline. For example, first of all, I used complex analytical techniques and instruments such as synchrotron radiation, cryogenic electron microscopy or microcalorimetry to study the structure and interactions of biosurfactants alone. Then, I increase the complexity of the formulation by adding biopolymers under controlled conditions of pH or ionic strength, and employ the same analytical scheme to study the mutual interactions. Eventually, I study the macroscopic properties (e.g., rheology) of the formulation.  
What outcome do you anticipate from the competition? From your work?
My work is still highly academic and it has low technology-readiness levels. My main objective was to develop collaborations with the private sector interested in developing green cosmetics, thus anticipating the uprising needs of the market. I am open to develop new collaborations with those who want to know more about biosurfactants and are interested in introducing them into cosmetic formulations.