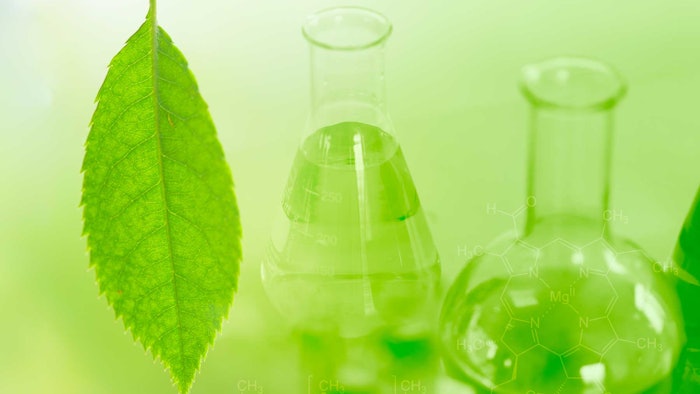 Inolex was recently awarded U.S. Patent 11,414,365 for 1,2-alkanediol compositions derived from plant sources including bio-based caprylyl glycol and 1,2-heptanediol. This follows an earlier patent for the conversion of bio-based alcohols to bio-alkenes and subsequent conversion of bio-alkenes to bio-1,2-alkanediols.
See related: Inolex Expands Alkylhydroxamic Acid Tech Patent Portfolio for Cosmetic Preservation
Comprised of 100% bio-based carbon and derived from renewable feedstocks, the compositions are reportedly useful for the safe and effective preservation of formulas. More specifically, the patent disclosure states, "The bio-1,2-alkanediols incorporate a natural and bio-based pathway for antimicrobial effects in various compositions such as cosmetic, pharmaceutical, industrial and household products."
According to the company, the compositions can be used alone as antimicrobial materials, or with existing bio-compounds and/or antimicrobials, preservatives, alternative preservation systems and/or hurdle technology components. They also demonstrate ease of use and equal functionality to petro-based 1,2-alkanediols.
See archived: Inolex Patents Caprylhydroxamic Acid for Safe, Sustainable Preservation