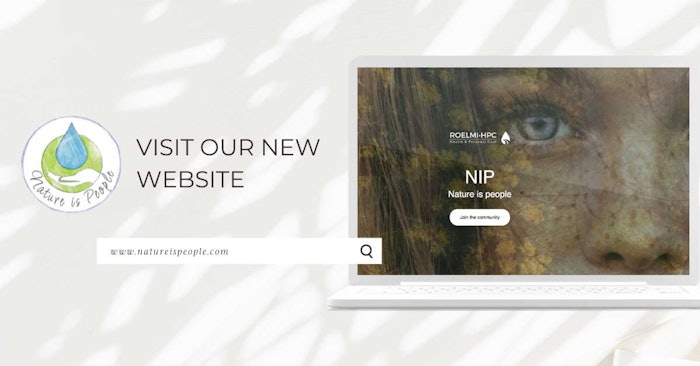 Retrieved from Nature is People website
Roelmi has launched a new "nature is people" (NIP) website design, showcasing its commitment to sustainability.
Related: Roelmi HPC Announces Sister Company Synbalance Srl
The NIP paradigm is now the basis of the brand's activities, reportedly embodying "values of the real essence of sustainability," where nature, innovation and people are pillars guiding the discovery of sustainable gems of innovation.
The company notes it has always been linked to the concepts of safety and transparency, and through this rebranding, evolves to communicate inclusion, trust and commitment.
According to the Roelmi, the motto and logo have changed but its values, people and dedication remain the same.