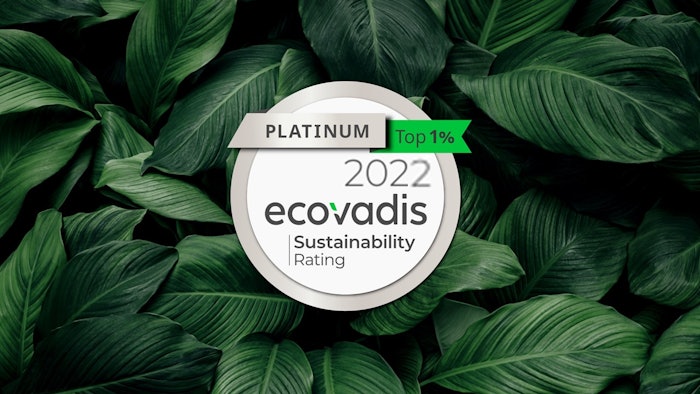 SACI-CFPA has received the EcoVadis platinum status for the second consecutive year with a score of 75/100.
Previously: Sumitomo Acquires SACI-CFPA
Earning this status confirms the distributor's commitment and performance in terms of corporate social responsibility (CSR), placing SACI-CFPA once again in the top 1% of companies evaluated by EcoVadis.
Since the SACI-CFPA's first submission process with EcoVadis in 2014, it has maintained a silver status through 2020 with an improvement in its overall ranking from the top 15% in its category in 2014, to the top 4% in 2018. 
In 2021,  SACI-CFPA achieved platinum status for the first time thanks to the structuring of its CSR commitments, the work and efforts of its quality team and all employees.
"Being rated platinum by EcoVadis is an honor and justifies our successful progress toward a model that is more in line with current and future environmental, social and societal concerns," said Christelle Bonnet, technical director in charge of the company's CSR policy. "With full knowledge and awareness of the issues at stake, SACI-CFPA has structured its CSR approach according to the GRI framework to have a simple and quickly accessible global strategy for our stakeholders. EcoVadis allows us to adopt a rational approach to its pillars, which are today a key lever for innovation in ingredients. Being EcoVadis platinum for the second time reassures our customers and our parent company about the sustainability of our activities," she says.