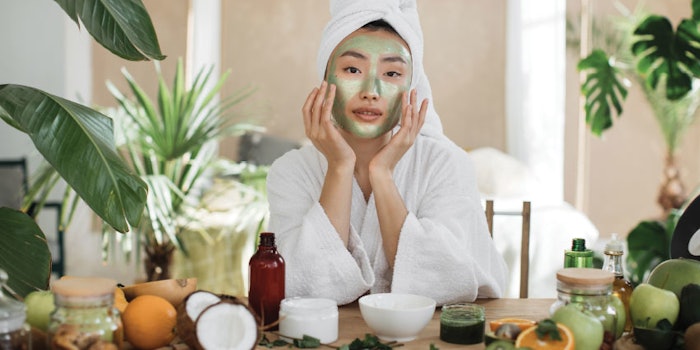 Read the complete article in the C&T July/August 2023 digital edition.
Sustainability trends have fueled interest in upcycled cosmetic ingredients. As Peter Smedley, assistant editor of Cosmetics & Toiletries (C&T), wrote, "With progress being made in research and [the] expansion of the full utilization of ingredients, the option to upcycle ingredients is becoming more viable."1
He cited data from Allied Market Research that estimated the market size of upcycled cosmetic ingredients was valued at $231.5 million in 2021, which is expected to reach $433.5 million by 2031, expanding at a CAGR of 6.6%. With the market expected to nearly double within 10 years, upcycled ingredients will undoubtedly make their way into many new products; in fact, they already are.
According to Mavon, et al.,2 this upcycling trend has taken hold due to consumer concerns about pollution and climate change, and increased demand for more sustainable products. In fact, many emerging and established beauty brands are communicating upcycled beauty in diverse ways, joining the sustainability bandwagon and considering upcycled side-streamed raw materials to produce cosmetics.
While upcycling waste from food or forestry industries is a major step in the journey to circular beauty, per Mavon, the process requires companies to overcome several challenges, including not only selecting proper extraction methods, but also ensuring the safety of cosmetic formulations containing the upcycled ingredients. He described these challenges and how to address them in a recent C&T article.2
Beyond the scientific technicalities, consumer faith and perception are other challenges. A report by Forbes3 found, in a survey of 1,500 beauty consumers across Europe and America, that 79% of beauty shoppers have doubts about sustainability claims. And while many brands have responded with solutions that meet what they believe are consumer expectations, the survey indicated consumers view sustainability more broadly. They consider claims not only related to nature, e.g., natural, vegan, reef safe and organic — but also the treatment of workers, climate change impact and commitment to community in their product purchases.
How might the industry address this array of eco and ethical beauty consumer concerns? And what areas are the most promising in terms of innovation? We asked industry experts to weigh in; following are their responses.
Upcycling and Biofermentation
According to Irina Apro, MPBU business development manager, North America, for Ashland, while on the surface, the trend for naturals seemed like a positive development, the recent realignment toward sustainability and biodegradability is a much better direction for the industry. "Consumers are starting to realize that 'natural' isn't always sustainable…," she writes, highlighting that alongside the budding consumer concerns over eco-friendliness comes a newfound awareness of ethics in the supply chain.
Read the complete article in the C&T July/August 2023 digital edition.
References
Smedley, P. (2023, May 17). Trending: Upcycled cosmetics, circular beauty. Available at https://www.cosmeticsandtoiletries.com/research/consumers-market/news/22862166
Mavon, A., Mäakinen, P., ..., Isohanni, T., et al. (2023, Jan). Upcycled cosmetics: A Nordic cloudberry case study. Available at https://www.cosmeticsandtoiletries.com/magazine/article/22618471
Baker, J. (2022, Oct 17). 79% of beauty shoppers have doubts about sustainability — How can brands rebuild trust? Available at https://www.forbes.com/sites/jessibaker/2022/10/17/79-of-beauty-shoppers-have-doubts-about-sustainability-claims--how-can-brands-rebuild-trust