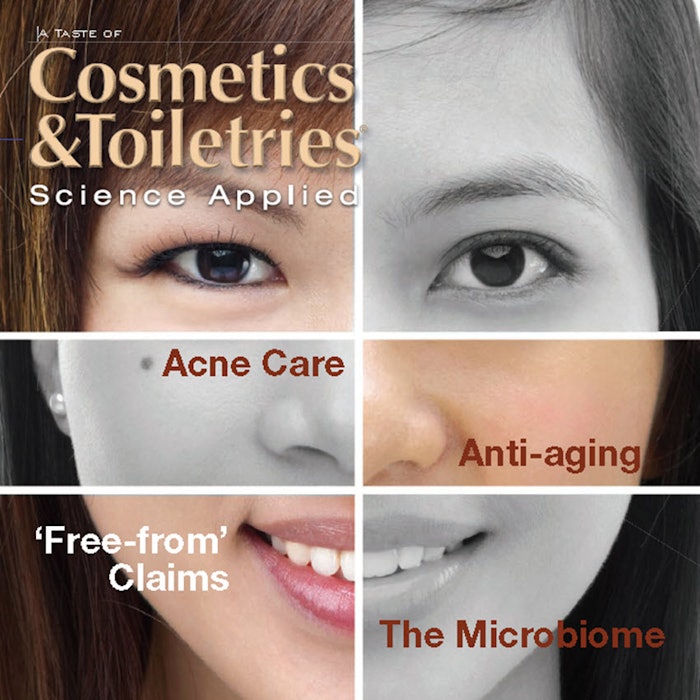 Anti-aging, the microbiome, anti-acne and "free-from" product claims: What do they have in common? They're all hot topics in the cosmetics industry. They all relate, in one way or another, to skin care—the largest market segment in personal care. And they've all made it to the top ten list of "most popular" Cosmetics & Toiletries articles, as chosen by readers. 
This "Taste of Cosmetics & Toiletries" free download gives you exactly that: a taste. It includes four of our most popular and recent articles to show you what you're missing if you aren't yet a subscriber. And really there's no reason not to be—we're now Open Access. We hope you enjoy what Cosmetics & Toiletries has to offer. Create a login for full access, free; we've been at this for more than 100 years—so there's so much more to see.
Please fill out the form to download the free eBook.
Loading Form...