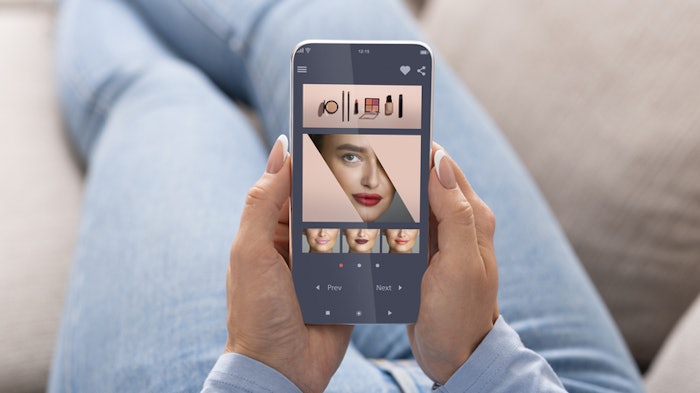 Revieve, a digital brand experience company, has announced a partnership with Google Cloud, enabling the beauty industry to deliver personalized experience solutions through its beauty and wellness technology.
Revieve's AI/AR-powered solutions offer consumers experiences with digital makeup, skin care and other beauty. Retailers and beauty brands can provide expert advice and tailored product recommendations based on users' characteristics, preferences, skin concerns and analyses and visualization and digital try-on experiences. 
Related: JCPenney Offering Revieve's AI Skin Care Adviser & AR Makeup Try-On
The solutions available will also help beauty brands and retailers collect and evaluate data about their customers for further adoption and actions across their business practices. 
According to Statista, the revenue of the beauty tech market, featuring skin care, makeup and personal care products, is forecasted to increase over the next five years, reaching 8.93 billion U.S. Dollars by 2026. This surge, according to Revieve, is the beauty industry's time to reinvent and remain relevant.
Sampo Parkkinen, CEO and co-founder at Revieve, commented: "We are delighted to be partnering with the Google Cloud team in bringing the next generation beauty experience to the industry. This will not only streamline the consumer and customer experiences, but will open up tremendous opportunities for retailers and brands to monetize the digital shelf."