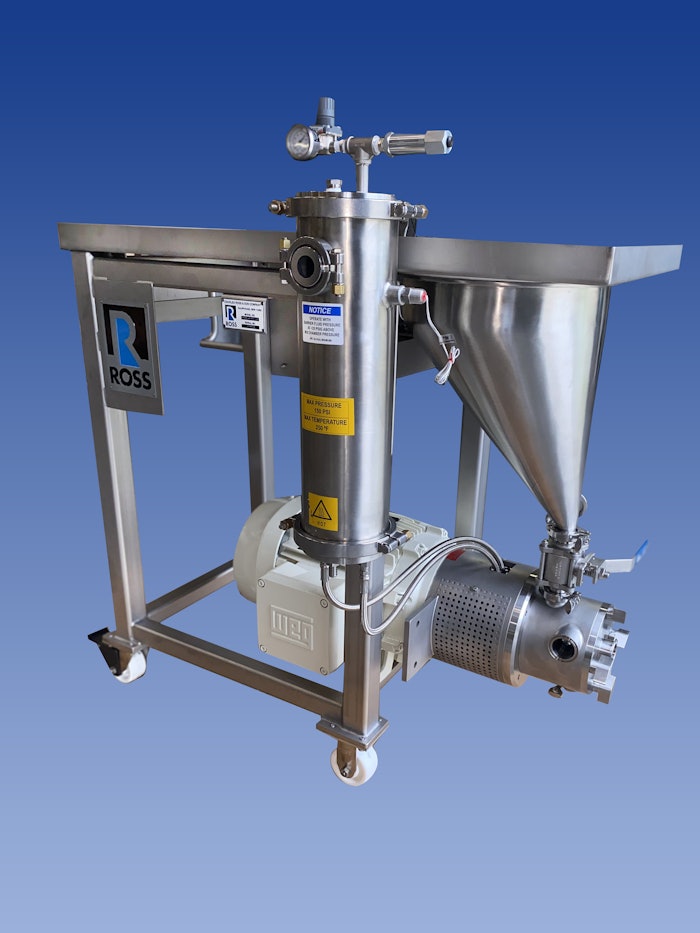 ROSS highlights the Model HSM-405SC-25 Inline High Shear Mixer with Solids/Liquid Injection Manifold (SLIM) technology for injecting powders into liquid streams without an eductor or pump.
Related: Batch High Shear Mixers Charles Ross and Son Co.
This device wets out powders and creates a fine dispersion. Using the tabletop workbench, operators can open bags and load powders into the hopper that sits on top of the mixer, minimizing aeration.       
As an external mixer, the Inline SLIM can be piped to the recirculation loop of nearly any sized vessel.
The machine also features a portable skid with a built-in workbench, sanitary tri-clamp connections and is a 3A-compliant machine. It can be cleaned in place or disassembled for deep cleaning and sanitation.