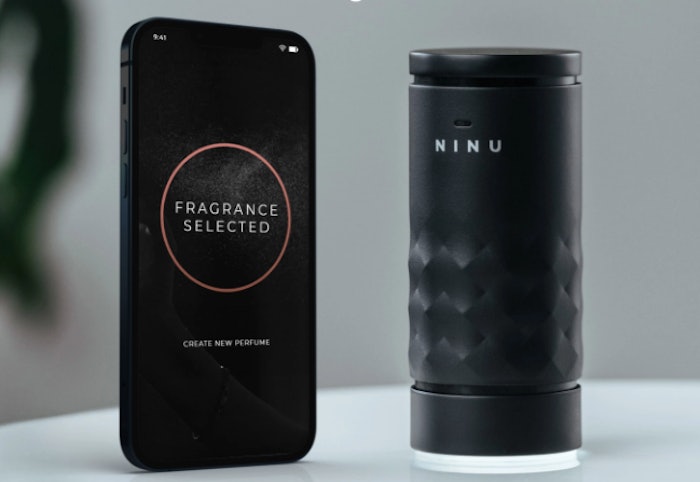 Ninu launched a customizable smart perfume that can be adjusted through a smartphone app. It uses an electronic micro-precision extracting system and artificial technology to spray each fragrance in different ratios and volumes, offering 120 different options.
Related: Personalized AI Perfume: Meet Ninu
Ninu Perfume is the first 100-in-1 fragrance bottle controlled by an AI-powered app, according to the company. It uses high-quality materials that are earth-friendly and reduce plastic waste.
The fragrances featured in the smart perfume were created with extrait de parfum oil concentration and formulated by Dominique Moellhausen and her team. The brand offers fragrances for both men and women; all are vegan and phthalate, paraben and sulfate-free.
The accompanying smartphone app also features scent recommendations based on tendencies, time of day and weather.
Ninu's smart perfume has also won The Most Innovative Perfume Product of 2021 award.
Marko Matijević, founder of Ninu, says, "(Ninu) believes perfumes should follow your lifestyle and wearing the same perfume every day and everywhere is like wearing the same pants every day to all occasions."