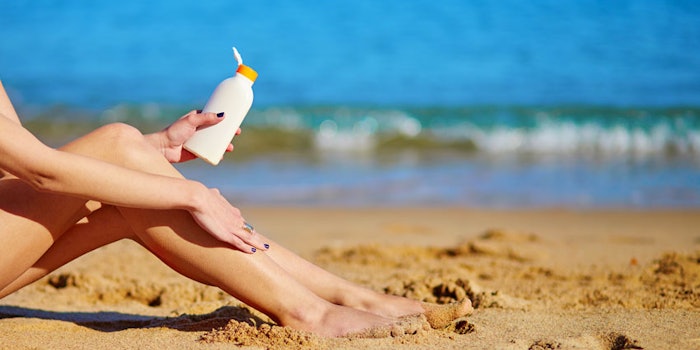 With populations growing, the modern world cannot function without plastic; but after use, where do they end up? In response, SurfaTech has developed a technology to replace traditional plastic acrylate chemistry in sunscreens.
The non-plastic, degradable and naturally derived film-former will be featured during the California SCC Suppliers' Day. It has the ability to hold actives on the skin, passing the 80-min water immersion test in both emulsions and alcohol spray sunscreens.
According to the company, typical plastics take generations to degrade and they often are disposed of all over the planet. By now, we have all seen the plastic pollution plaguing our oceans, but we are also finding micro-plastics in aquatic life and even in our own bodies.
While Surfatech works to develop alternatives to plastics to prevent them from accumulating in the first place, it also is committed to fighting existing plastic pollution by supporting 4Oceans. This company that cleans plastics out of the ocean and makes bracelets from the discarded plastics. With each bracelet, 4Oceans has removed 1 pound of plastic from our oceans.
Visit Surfatech at booth #665 to learn more about its alternative film-former, and to pick up a 4Oceans bracelet.