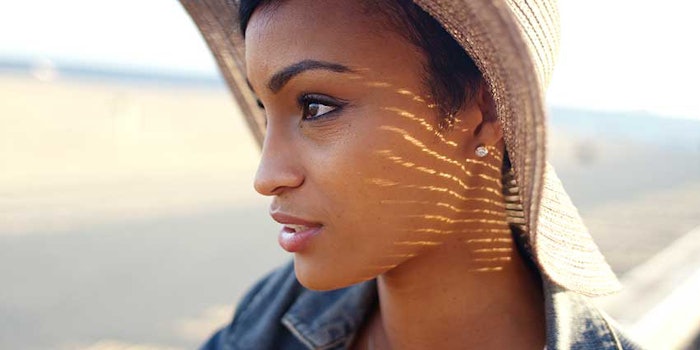 A staple in the personal care industry, sun protection is highly valued by consumers—so much so that the global sun care market is expected to grow at a 5.8% CAGR between 2015-2024. New textures, applications and claims help this segment to grow, with consumers hungry for innovation.
In this month's installment of the Cosmetics & Toiletries Supplier Forum, industry experts answered that call for sun care solutions; following are their responses on how to make sun care friendlier to the environment, with higher protection levels and enhanced benefits.
Michael J. Fevola, Ph.D., V.P. Research & Development—INOLEX
Ongoing controversy surrounding the environmental fate and impact of sunscreens is leading product developers to reevaluate the design of sunscreen formulations, focusing on the functional excipients as well as UV filters. Formulators now seek to adopt more readily biodegradable alternatives to reduce environmental persistence and to utilize biobased ingredients for improved product sustainability and support of natural claims.
Polyester chemistry provides a versatile platform for the development of film-formers that meet these needs without compromising on the performance demanded by sunscreen applications. Traditional acrylate and vinyl film-forming polymers are inherently more resistant to biodegradation versus polyester film-formers and sunscreens formulated with polyesters to provide equivalent or improved SPF and water resistance values. When combined with biodegradable emollient esters, polyesters provide outstanding aesthetics in sunscreens, eliminating the need for environmentally-persistent silicones frequently used to achieve desirable skin feel. The high polarity of the hydrophobic polyester-ester matrix improves solubilization of organic UV filters and dispersion of inorganic UV filters, thus providing for greater formulation stability and higher UV absorption in thin films.
LexFilm Sun Natural (INCI: Capryloyl Glycerin/Sebacic Acid Copolymer) is a film-forming polyester synthesized from 100% biobased starting materials: coconut, palm and castor bean oil. It complies with the requirements of various natural certification bodies such as Cosmos and NSF/ANSI 305 and serves as a high-performance, 100% natural addition to sun care formulations.
Helene Hine, Marketing Manager, Solar Protection—Croda Inc.
Infrared is now shown to contribute to photoaging, wherein skin loses elasticity and experiences reduced firmness, resulting in wrinkles and skin aging. With the recent media focus on the impact of infrared rays (IR), consumers are becoming increasingly aware of the effect of the sun's rays on their skin and are looking for broader sun protection that expands beyond UV.
Croda has developed a new technology that meets this demand for IR protection—Infraveil IT-100 (INCI: Titanium Dioxide (and) C12-15 Alkyl Benzoate (and) Polyhydroxystearic Acid (and) Aluminum Hydroxide (and) Zinc Oxide (and) Isostearic Acid). Based on patented titanium dioxide dispersion technology, and with independently verified IR protection, this active ensures that despite its particle size, it has minimal whitening on the skin; this makes it ideal for both skin care and sun care applications, along with color cosmetics.
Eileen Zhang, Sun Care Solutions Product Manager—Hallstar
With the sun protection mission of preventing UVA/UVA-1 and visible light-induced oxidative stress, Hallstar developed a group of specialty structures that effectively resolve the excess oxidative stress created by sunlight interaction with human endogenous chromophores. Instead of blocking the sunlight or neutralizing the reactive oxygen species (ROS) after they are generated, Micah technology (INCI: Bis(Cyano Butylacetate) Anthracenediylidene) eliminates the formation of ROS by quenching skin-endogenous photosensitizers through an electron transfer mechanism, stopping solar-induced premature skin aging before it starts. 
This new approach to sun care protects the skin from the inside out. Many photosensitizing structures such as porphyrins, flavins and melanin, etc., exist in skin and when irradiated, these photoexcited chromophores transfer their energy to oxygen, forming singlet oxygen (1O2), which leads to skin photoaging. By quenching the photoexcited chromophores, Micah eliminates the source of this chain reaction. As such, Micah can be considered an "ante"oxidant, as opposed to an "anti"oxidant, thanks to this ability to halt the occurrence of solar-induced oxidative stress, as demonstrated through ex vivo, in tubo and in vivo studies.
At a use level of 0.5%, Micah has been clinically proven to prevent 100% of UVA-induced oxidative stress and DNA damage, 55% of UVA induced inflammatory cytokines (IL-6), and 35% of UVA induced matrix degrading enzymes (MMP-1).  It also prevents 31% of visible light-induced oxidative stress at a use level of 0.75%.
Micah also works in concert with UV filters and antioxidants to offer holistic sun protection.  While UV filters serve as the front line of defense by filtering out photons, they often are not effective in the UVA1 and visible light range. The presence of Micah guarantees the suppression of virtually 100% of UVA-induced oxidative stress and 31% of visible light-induced oxidative stress. With this comprehensive protection, consumers are truly free to enjoy the sun.
To learn more about Anteoxidant Micah, visit www.hallstarbeauty.com.
Future Forums
To participate in a future Supplier Forum, contact Cosmetics & Toiletries assistant editor Brooke Schleehauf at bschleeh­­­­auf@​allured.​com. Upcoming topics will cover:
Microbiome Care and Protection (May)
Hair Repair on New Fronts (June)
Making Naturals Functional (July)
Approaches to Wellness Beauty (August)
Formulating Tips for Cross-category Products (September)