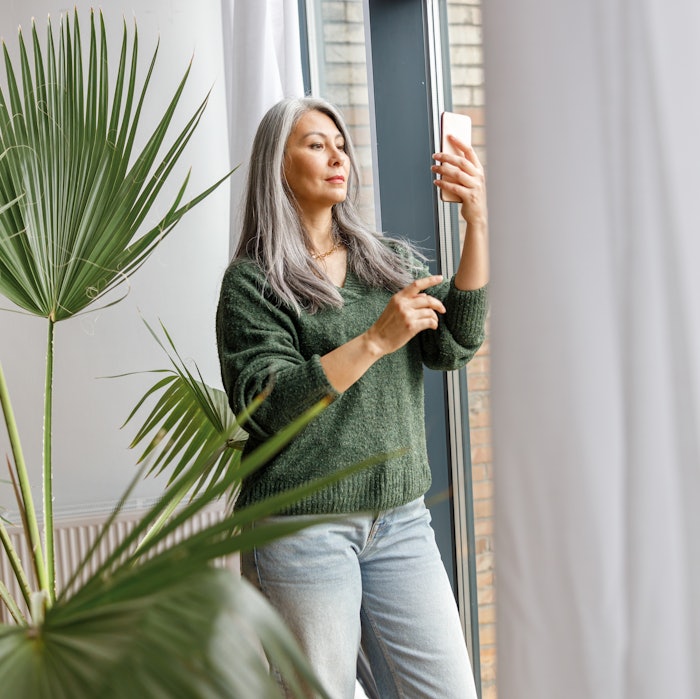 Yaroslav Astakhov at Adobe Stock
Silab's Myoline is a anti-stress mineral concentrate derived from locally and sustainably sourced watercress that offers a simultaneous "Botox" effect and boost to well-being.
Designed to address skin impacted by psychological stress, Myoline tackles the impacts of tensed facial muscles and the secretion of stress mediators in the skin, both of which result in the premature appearance of expression wrinkles and a dull complexion.
Per in vitro testing, Myoline acts on the neuromuscular junction to impart a myorelaxing, or skeletal-muscle-relaxing, action. After five days of treatment with Myoline, the technology reportedly smooths the appearance of expression lines in young skin, while "blurring" the appearance of wrinkles in mature skin. 
Myoline simultaneously stimulates the the oxytocin and endocannabinoid pathways of the skin to improve skin homeostasis. In fact, a volunteer study found that participants' perception of stress was reduced, while perception of skin health improved.
Furthermore, Myoline reportedly helps restore the skin barrier function to boost hydration, and radiance for an enhanced complexion.
The technology, which features natural content of 99.2% (ISO 16128), is recommended for applications at levels of 0.5-2.0%.
To produce the aqueous solution, Silab processes watercress of a quality not used for the food sector; authentication of the raw material was carried out using a molecular barcoding technique.
To support local production, Silab is "committed to supporting the ... construction of an industrial dryer, thus making it possible to control the quality of the raw materials supplied and to diversify the farmer's activities."