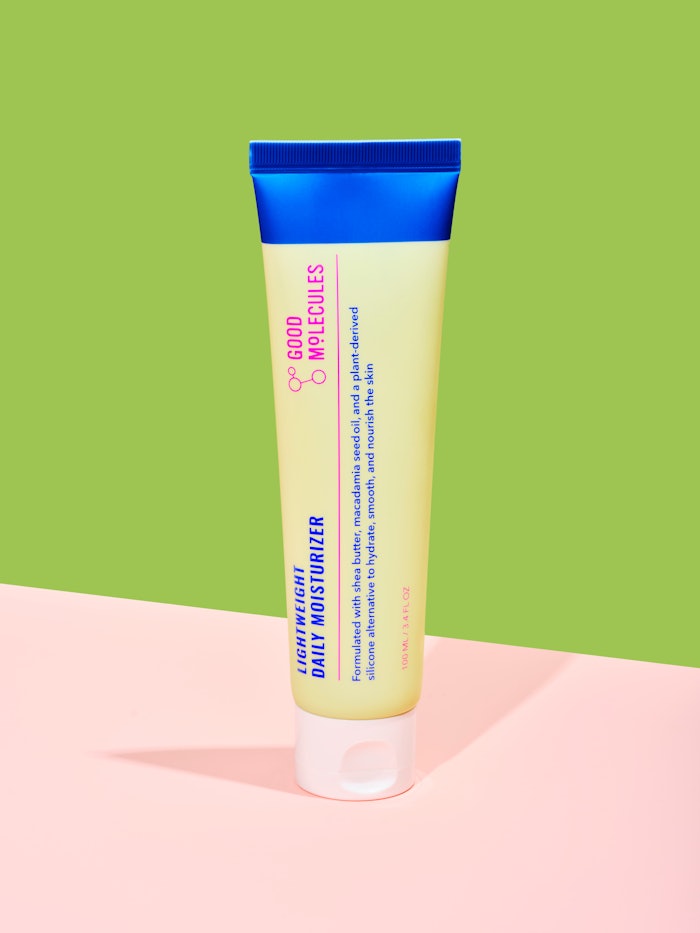 Good Molecules has upgraded its Silicone-Free Priming Moisturizer, now named the Lightweight Daily Moisturizer. 
The product, previously available in a 50 ml pump, is now offered in a 100 ml tube for $12.
It is designed to smooth, hydrate and prep the skin for makeup. 
The Lightweight Daily Moisturizer is formulated with macadamia seed oil, shea butter and a naturally derived silicone alternative.
In March 2023, Good Molecules announced that it would not be raising prices on any of its products this year.