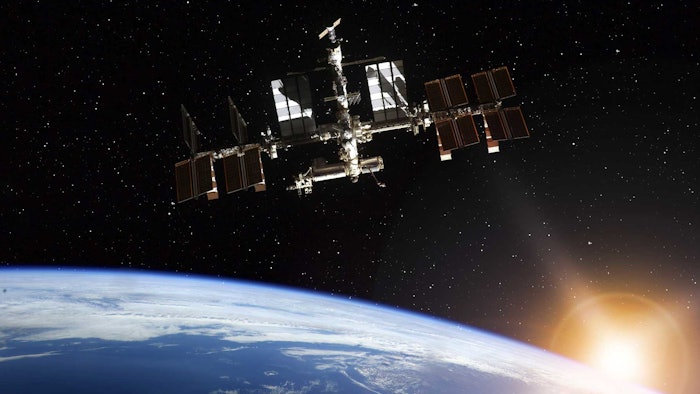 Through a co-operative agreement with government agencies, Delavie Sciences obtained a biological isolate from the exterior of the International Space Station that had developed resistance to UV radiation due to prolonged exposure. It is said to be the first biological product certified by the Space Foundation.
See archived: Spaceflight Shifts the Microbiome and Skin Condition
The Bacillus lysate was developed for cosmetic applications and according to the company, has significant UV-shielding properties in greater ranges than current UV filters, demonstrating absorbing/blocking properties in the HEV and near IR wavelengths (see Figure 1).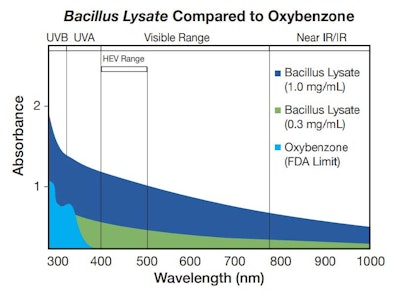 The company's Bacillus Lysate is positioned as a safer, natural alternative to typical sunscreen filters. The ingredient also has been shown to increase the UV-absorbing properties of products: when added to a sunscreen containing octocrylene, homosalate and avobenzone, 3.5% Bacillus Lysate boosted the SPF > 50% in vivo whereas 7.0% Bacillus Lysate Boosted SPF > 75%.
Available as a liquid in various volumes, it is recommended for lotions, serums, creams, balms, gels, sticks, sprays, hair care products and face washes/scrubs. Furthermore, the company has applied the ingredient in its Aeonia Age Defying Serum, which is not yet available but interested parties can join the pre-order list.