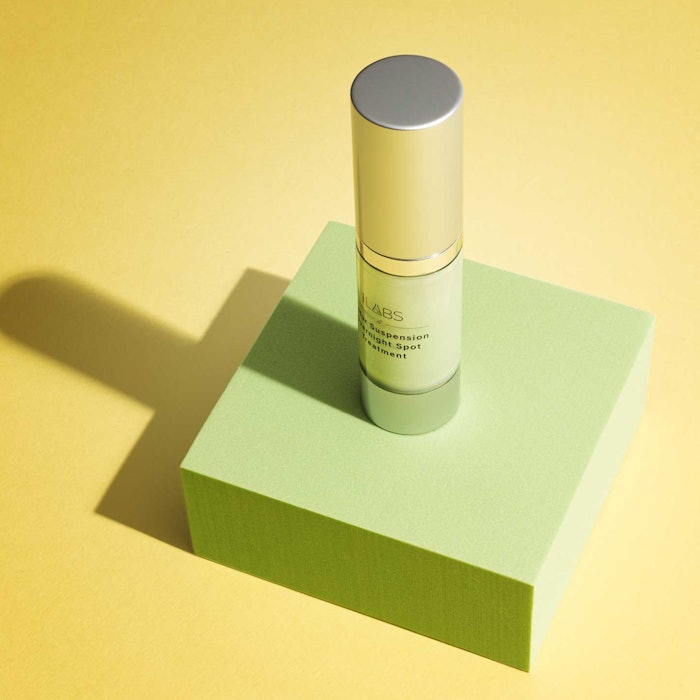 iLABS has launched three products based on the trending ingredient snow mushroom. According to the company, snow mushroom helps to hydrate skin and acts as a natural alternative to hyaluronic acid—with anti-inflammatory properties and skin barrier benefits.
See related: Label Challenge: Milk's Sunshine Skin Tint Broad Spectrum SPF 30 Sunscreen

Milky Concentrate
The Vitamin B Milky Concentrate is designed to hydrate and nourish the skin on multiple levels. Comprising a reportedly synergistic, elegant blend of vitamin Bs, hyaluronic acid (HA) and snow mushroom, the formula combines a nano-emulsion technology with a lightweight gel matrix to achieve its milky consistency. The produce is recommended for post-acne care.
Snow mushroom is said to create a flexible film that helps to restore dry skin to its optimally hydrated state. Provitamin B5 (2%) is utilized to promote long-term hydration and healthy-looking skin, while niacinamide (5%) renews and restores skin surface hydration. In addition, the Hydration Complex (2%), a blend of four types of HA, is incorporated to provide skin hydration.
Upcycled apple extract is described as a natural moisturizing saccharide complex; it is incorporated to provide "instant" moisturization and to leave skin feeling smooth. Finally, the Nourishing Complex provides a boost of nourishment with vegetable oils such as: canola, Helianthus annus seed, Limnanthes alba (meadowfoam) seed, Rosa canina fruit and Argania spinosa kernel.
See archived: Snow Mushroom Could be the New Hyaluronic Acid
Sulfur Suspension
The Sulfur Suspension Overnight Spot Treatment (see lead image) is an acne serum formulated to soothe irritated skin, reduce sebum and control oil. The alcohol-free formula is said to tackle multiple points of acne as the snow mushroom hydrates.
Snow mushroom, again, is included for its film-forming capabilities to restore hydration in skin, while 5% niacinamide reduces the appearance of large pores and helps to control sebum production, correct uneven skin tone and brighten dark spots. Vitamin E is incorporated as a natural antioxidant to protect, nourish, soothe and moisturize skin.
Hemisqualane is utilized to improve skin's elasticity and suppleness. Described as an ultra-nourishing and lightweight oil, it absorbs quickly and provides a boost of moisturization. Tea tree oil acts as a natural antiseptic; it is rich in terpinene-4-ol, a compound that has been shown to kill certain bacteria, viruses and fungi. Lastly, 10% sulfur is included to kill acne-causing bacteria, reduce sebum and remove dead skin.
See archived: The New Stir in Anti-aging: Small-chain Algal Peptides to Regulate Sulfur
Resurfacing Gel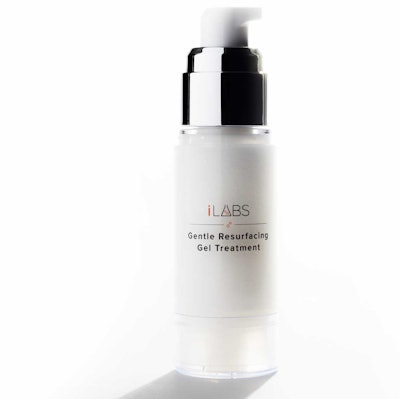 The Gentle Resurfacing Gel Treatment is designed as a gentle yet powerful skin resurfacing treatment. The product includes a polyhydroxy acid and naturally derived AHAs and BHAs for optimum efficacy. It is described as the "perfect entry-level treatment" as it is gentle and non-irritating, resurfacing skin without over-stripping and giving a boost of hydration for healthier, glowing skin.
Key ingredients include the aforementioned snow mushroom extract as a natural alternative to HA for the same film-forming properties—in this case to protect skin from pollution-induced stress and, again, provide moisturization. Arginine, an amino acid naturally occurring in the skin, in incorporated as a moisturizing agent to support the skin's barrier function. A Fruit Acid Complex (10%) comprising bilberry, sugarcane, orange, lemon and sugar maple supplies natural AHAs to gently erase dullness and reveal brighter, healthier skin.
Willowbark extract (1%) is integrated for its high levels of salicins, which help to treat blemishes and clear pores; the extract also is rich in flavonoids, phenolic acids, tannins and minerals to support cell regeneration and soothe the skin. Gluconolactone (2%) serves as a gentle polyhydroxy acid to reportedly brighten dull skin without irritation, provide hydration and skin repair; and squalane is said to lock in essential moisture and leave skin soft, smooth, conditioned and soothed.
Linoleic acid-rich hibiscus seed oil is incorporated to reinforce skin's skin elasticity and radiance and minimize the look of fine lines and wrinkles, while aloe vera imparts its known soothing and hydrating effects. Finally, Calendula officinalis flower extract acts as a skin conditioner, stimulates collagen production and helps to combat dry, itchy skin.
See archived: Anti-aging, Pigmentation and Acne: The Depths of Chemical Peels