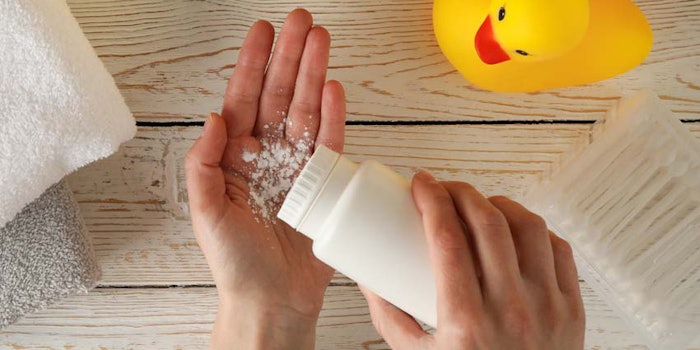 According to an Aug. 5, 2021, report by Bloomberg Law, a jury in Alameda County, California, found Johnson & Johnson (J&J) liable for negligence, design defect, failure to warn and concealment claims of potential asbestos exposure from its baby powder.
Plaintiff and cancer patient Teresa Elizabeth Leavitt was awarded $29.4 million in compensatory damages. Leavitt reported her mother used J&J baby powder on her as an infant, and she continued using the product as a face powder and dry shampoo for more than 30 years. She was diagnosed with mesothelioma in 2017.
See related: Talc Results Are In; FDA Releases 6-part Report
J&J challenged the testimony, stating Leavitt could not establish exposure without samples from the bottles of products she used. Materials scientist William Longo, Ph.D., however, testified finding asbestos in baby powder samples derived from the same talc mines Leavitt used for decades. 
This suit follows the rejection of a separate talc-cancer suit against J&J by an Illinois court. The company still faces some 29,000 similar suits over its talc-based powders.
See also: Johnson & Johnson Ends Talc-based Baby Powder Sales in North America