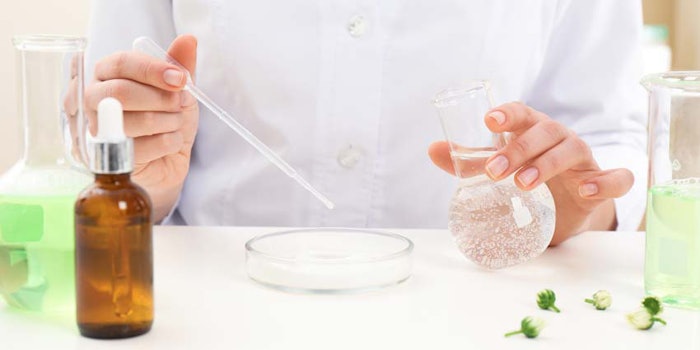 Beauty Accelerate—a co-production of Cosmetics & Toiletries and Global Cosmetic Industry—will once again host a virtual event featuring a lineup of leaders in cosmetics innovation ranging from ingredients and R&D, to marketing, retail, packaging and more. Join us this Oct. 19-21, 2021, to become a part of beauty's resurgence.
Registration is now open! 
Featured Talk: Formulating Clinical Efficacy—
Sensitive Skin, Eczema and Sun Care
It's no surprise that barrier repair and inflammation are among this year's top skin care concerns identified by the consumer pub Allure. The pandemic has imposed both physically and mentally induced effects on skin, presenting as redness, breakouts (i.e., maskne), irritation and inflammation (i.e., chafing from masks), and even triggering flare-ups of eczema, rosacea, psoriasis, etc..
See related: Scientists Discover Origins of Eczema and Psoriasis
The same source also described barrier creams as forms of self-care, which consumers embraced during their time of isolation. As the public re-emerges, however, and dips its toe back into the travel scene—with an eye toward sunny destinations—this compromised skin, and even "normal" skin, requires especially effective protection.
In this presentation, Ruandro Knapik will explore how to formulate clinically effective products; from biological considerations in compromised skin (e.g., excessive turn-over, dryness and microbiome imbalance), to topical restoration and protection (UV, pollution) solutions.
Biography: Ruandro Knapik
Ruandro Knapik is the R&D Technical Leader and External Innovation Leader at a major manufacturer. He serves as an R&D business partner to drive progress and achievements in sun care, sensitive skin, eczema prone skin and face care, working with global and multidisciplinary teams. He also supports upper management for growth strategies regarding technical aspects for these categories.
He previously served as senior formulation chemist for the company when he joined in 2018. Prior to that, he was principal formulation scientist at Oriflame, researcher III and IV at Grupo Boticário and senior scientist at Johnson & Johnson.