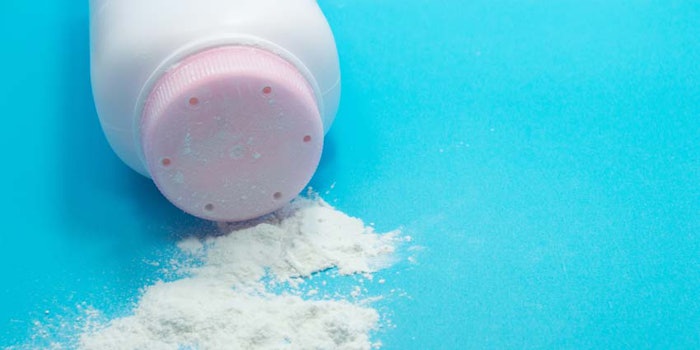 According to a report by the Associated Press, the U.S. Supreme Court has rejected Johnson & Johnson's (J&J's) appeal to a previous decision ordering the company to pay $2 billion to women claiming they developed ovarian cancer due to asbestos in J&J's talc products.
An original amount of $4.7 billion was awarded but reduced in a Missouri state appeals court to $2.2 billion after two women were dropped from the suit. The Supreme Court jury still ruled in favor of the 22 plaintiffs, finding the company's talc products contained asbestos and that asbestos-contaminated talc can cause ovarian cancer. J&J disputes these points.
Controversy surrounds the allegation that talc powder use in the genital area increases the risk of ovarian cancer. In April 2020, one federal judge disallowed unscientific testimony from one of the plaintiffs' key biology experts whose opinion that "the use of talc causes ovarian cancer" was "unsupported by the findings of his study." His conclusion was deemed "unreliable." A second expert was disallowed to report findings from his polarized light microscopy (PLM) due to "reliability and reproducibility issues" in his testing.
The company also cited a massive cohort study published in JAMA analyzing data pooled from 252,745 women, whereby the resulting hazard ratio for any association between use of powder in the genital area and incident ovarian cancer was 1.08—not statistically significant. 
Still, the results of U.S. Food and Drug Administration (FDA)-commissioned testing found asbestos in nine of some 52 commercial products sampled; it released these findings in a six-part report in March of 2020. Testing continues. In fact, the FDA formed an ad hoc interagency working group to obtain scientific data on topics related to testing methodol­ogies, terminology and criteria that can be used to characterize and measure asbestos and other potentially harmful "elongate mineral particles" that may present as contaminants in talc. The final results are expected in late 2021.
J&J ended the sale of its talc-based baby powder in North America in May 2020, noting the executive decision was made due to a decline in demand for talc-based baby powders due to changing consumer habits but also litigations.