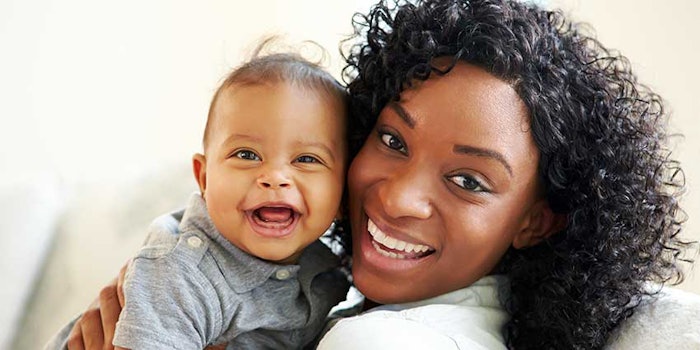 ID 52855273 © Monkey Business Images | Dreamstime.com
This editor's pick features Gattefossé's gelling ingredients and offers a pleasant sensory experience.
Related: Reformulating the Classics, Barrier Maturation and Microbiome: Baby Care in the Literature
As the name suggests, it is a simple balm formulation, containing a reduced number of edible ingredients. Compritol 88 CG and Geleol Pellets, with hydrogenated castor oil (2:2:1 ratio), create a multi-component gelling system. Compritol 888 CG also is a crystalline gelling agent, reportedly with excellent affinity for the hydrolipidic film, enabling the creation of ultra-melting and comfortable anhydrous gels.
Lipocire A SG imparts a melting sensation while Labrafac CC serves as an emollient. Finally, glycerin increases moisturization and improves the suppleness of skin. Taken together, the formula is said to create an ideal texture for babies and mothers, to massage into skin and/or bring comfort to cracked and dry areas such as lips, nipples or elbows.
Edible Mum and Baby Balm
A.
Glyceryl Behenate (Compritol 888 CG, Gattefossé)
5.00%
Glyceryl
 Stearate (Geleol Pellets,
Gattefossé
)
5.00
Hydrogenated Castor Oil
2.50
C10-18 Triglycerides (
Lipocire A SG
, Gattefossé)
10.00
Caprylic/Capric Triglyceride (Labrafac CC, Gattefossé)
72.50