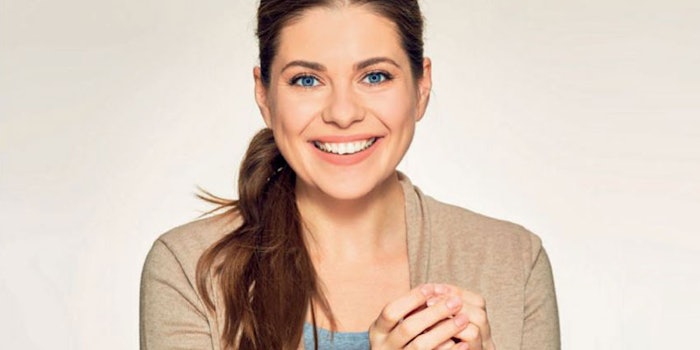 Greenaltech
Greenaltech presented its Algaktiv ingredient line with the addition of two ingredients: Algaktiv BioSKN (INCI: Water (Aqua) (and) Propanediol (and) Chlorella Vulgaris Extract (and) Lactic Acid) and Algaktiv BodySKN (INCI: Maltodextrin (and) Haematococcus Pluvialis Extract).
Related: Greenaltech Launches Algaktiv Zen to Reduce Stress
The Algaktiv line is comprised of green ingredients for skin care using upcycled microalgae by-products obtained from the sustainable production of natural astaxanthin.
Algaktiv BioSKN
Algaktiv BioSKN is said to take sustainability to a new level. It is the latest molecular technology obtained from upcycling Haematococcus pluvialis waste to deliver firming and remodeling capabilities for a "skin workout." The ingredient revitalizes and rejuvenates skin thanks to its growth factor nutritional performance while preserving a balanced microbiome and calmed skin. The ingredient improves the condition of not only young but also mature skin.
An in vivo, double blind study examined the effects of the active in 10 volunteers between 18 and 30 years old having oily and acne-prone skin. BioSKN and a placebo were applied twice daily for 28 days. Results showed the active decreased sebum by 9% and reduced skin imperfections by 16%, compared with the placebo. It reportedly promoted clear skin by energizing and nourishing it without over drying.
In a similar in vivo study of volunteers 40 to 55 years old, the ingredient soothed redness by 13%; increased moisturization by 17%; and boosted radiance by 51%. The ingredient can be used in cleansers, face serums, face masks, makeup, moisturizers and deodorants, and is vegan, GMO-free, China tested and Ecocert- and COSMOS- approved.
Previously: Sustainable Ingredient Science: Brown Algae
Algaktiv BodySKN
Algaktiv BodySKN is a blend of microalgae barrier polysaccharides said to deliver holistic body care to balance out stressed skin. The microalgae are subjected to environmental stresses such as UV radiation, cold, heat, etc., and have dynamic cell walls that enable them to overcome these stresses, which can prove to be beneficial for human skin. By upcycling waste cell wall polysaccharides from Arctic freshwater microalgae, the active delivers firming, remodeling and rebalancing effects for stressed skin.
In a 56-day in vivo efficacy test, the ingredient was shown to restore skin homeostasis. Specifically, skin firmness increased by 19.5%; moisturization increased 13%; and firmer breasts were perceived by 80% of the volunteers. The ingredient can be implemented in body creams and milk, face masks, body lotions, moisturizers and night creams.
Algaktiv BodySKN is supplied as a water-soluble powder that is easy to formulate, heat stable and has a wide pH tolerance. It is COSMOS-approved, globally compliant, vegan, preservative-free and non-GMO.