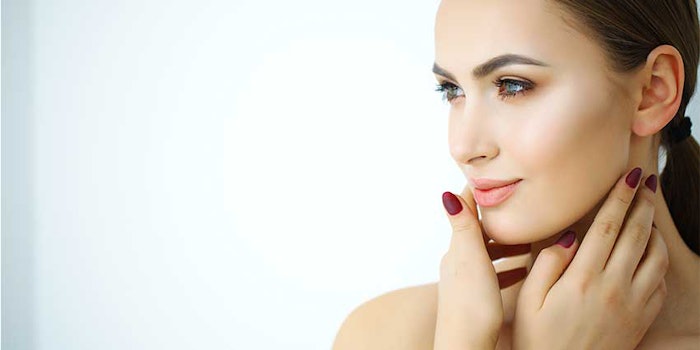 Dreamstime_121448285
Royal DSM has begun the market roll-out of its first European-made, cosmetic grade PDO. Tilamar PDO (INCI: Propanediol) with NØØVISTA is 100% bio-sourced from non-GMO feedstocks and also certified as "microbiome-friendly," according to the MyMicrobiome test for dry and oily skin areas.
Related: [podcast] Microbiome Dynamics and Modulating Skin Health
Tilamar PDO with NØØVISTA is a multifunctional, clear, transparent liquid ingredient suitable for a majority of cosmetic applications. It has been shown in the company and MyMicrobiome testing to be a sensory enhancer, solvent, humectant and preservative booster, all while respecting the balance of the skin's microbiome.
Specifically, when tested at 2% in vitro, the results confirmed that Tilamar PDO with NØØVISTA has a minimal impact on the diversity of the skin microbiome, respects its sensitive balance and has a negligible influence on the growth for different key organisms.
"We believe research into the skin microbiome has the potential to revolutionize how we approach skin care and possibly hair care," said Bruno Trinquart, head of global marketing technical and performance ingredients of DSM Personal Care and Aroma. "Today, we see a growing market need—both among our customers and consumers for microbiome-friendly products and we are delighted our product is not only sustainable and high-performing, but also microbiome-friendly."
For more information, contact DSM.