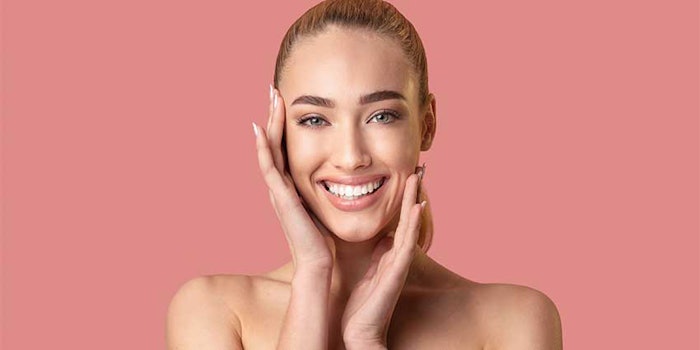 Codex Beauty announced the issuance of the first two patents in its intellectual property portfolio for the company's BiaComplex and PreservX ingredients.
Related: Sytheon Patents Isosorbide Esters for Skin Diseases, Enters Derm Market
The first patent, U.S. No. 10,682,306, for BiaComplex, provides for an organic, Ecocert-approved composition capable of soothing, calming, nourishing, moisturizing and hydrating skin. BiaComplex is comprised of a mixture of macerated oil infusions of Calendula officinalis, Helichrysum italicum and Symphytum officinale that is blended with water infusions of Viola tricolor and Althea officinalis to reportedly form a nourishing and hydrating formula. Food-grade emulsifiers are used to combine these oil- and water-soluble ingredients. 
"BiaComplex is different because each plant extract addresses skin hydration in various ways. It not only moisturizes and hydrates the skin, but helps the skin retain and lock in moisture, thereby enhancing both its health and appearance," stated Tracey Ryan, master formulator and general manager of Codex Beauty Europe, and one of the named inventors. "If the skin is also compromised, it helps to alleviate associated symptoms."
According to the company, BiaComplex is currently used in the Bia Skin Superfood product and will be incorporated into a Bia Body collection, scheduled to launch in 2021. 
The second patent, U.S. No. 10,721,937, for PreservX, relates to a preservation system based on an association of naturally derived ferment- and salt-based ingredients that are not typically used as primary antimicrobial agents. In combination, they provide broad-spectrum preservation for compositions applied topically onto the skin, hair or nails. This preservation system is not only considered "food-grade," but is technically edible as well. 
"Nature provides the world with beauty via a combination of symmetry and synergy. The development of PreservX followed a similar pathway by blending nature-identical chemistries to provide broad-spectrum antimicrobial activity," said Marc Cornell, cosmetic consultant and one of the named inventors. "We are delighted that the U.S. Patent and Trademark office has acknowledged this innovation by granting the patent in under a year from the first submission."
The company reports PreservX is the only preservation system used in all of its water-containing products, including creams and gels in the current Bia and future Antü collections.