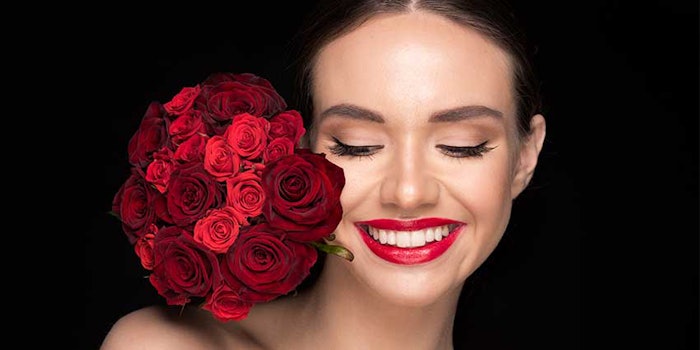 Related: Ashland Supplies Hand Sanitizer to U.S. First Responders
Previously, the product was highlighted for anti-aging benefits to repair skin, as well as microbiome care. New results indicate post-acne repair.
In the latest clinical study, conducted in Ashland's Shanghai lab, 35 volunteers were divided into two groups. The first group had age flaws and sagging skin, the second group had acne blemishes or post-acne marks. The volunteers applied the Rosaliss biofunctional at 1% in a cream over a 28-day period.
Results indicated the ingredient helped to repair acne-damaged skin. Volunteers found their skin texture looked visibly smoother, with fewer fine wrinkles and smaller pores. Skin also appeared more luminous, hydrated and firmer. Finally, the subjects reported imperfections such as acne blemishes appeared diminished and skin felt less sensitive.
Previously: Trend Spotting: Rose-inspired Skin Care and Korean-inspired Makeup Surge in Popularity
Rosaliss previously has been shown to impart microbiome care. It protects the microbiome against UV and as a vegetal pre-biotic, it helps to preserve a healthy balance between commensal bacteria and potential pathogenic bacteria. In tubo, Rosaliss has also demonstrated a post-biotic effect to convert polyphenols created by the skin's microbiome into active molecules for the skin.
Based on these updated results, Ashland has formulated a micellar rosewater cleanser and makeup remover that is mild yet effective. It has been tested and shown to be microbiome friendly. Its micelles capture impurities, makeup and sebum from the skin without requiring scrubbing or rinsing.
The formulation, which is suitable for a majority of skin types, can be used on the face, eyes and lips since it is gentle for the skin. As shown, Rosaliss also works well for sensitive and mature skin formulations and skin treatments for acne-damaged skin to reduce blemishes and post-acne marks.
For more information, contact Ashland LLC.