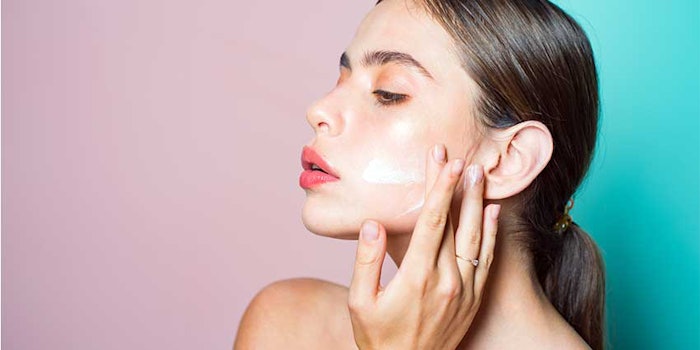 Hallstar Beauty and Deinove announced an upcoming launch in April 2020 of a cosmetic active resulting from their collaboration: Biome Oléoactif (INCI: Simmondsia Chinensis Seed Oil (and) Avena Sativa Kernel Oil (and) Bacillus Ferment)—an oil-based ingredient obtained by an extremophile microorganism, blended into jojoba liquid wax and oat oil.
Related: The Microbiome: Our Greatest Challenge or Best Opportunity?
Biome Oléoactif contains fatty acids specific to beneficial bacteria and are supplemented by polar lipids, which are known for their moisturizing properties and recognized as being an effective active principle vehicle.
Biome Oléoactif is a postbiotic extract with a prebiotic effect—both balance the skin's microbiota and maintain the integrity of the epidermal barrier. Besides its moisturizing, restructuring, soothing and emollient properties, the ingredient can be combined with multiple types of ingredients to create a "holistic" system that promotes healthy and youthful looking skin.
Previously: Be Bright with Bright Oléoactif
"Biome Oléoactif is produced from a rare extremophile bacterium, collected in a hot spring, that Deinove has managed to cultivate, and whose potential is enhanced through the original extraction technique developed by Oléos," says Coralie Martin, marketing manager of Deinove. "Most of Deinove's strains are naturally present in the human microbiota, thus offering opportunities for the development of pro- and postbiotic ingredients."
"Biome Oléoactif is our first product leveraging the microscopic world," states Anne Rossignol-Castera, Hallstar's general and scientific manager for Active Naturals. "It provides innovative compounds that are not found in the rest of the natural world, including the plant world. This is an exciting area, that we are glad to enter."
For more information, visit the Hallstar Beauty website.