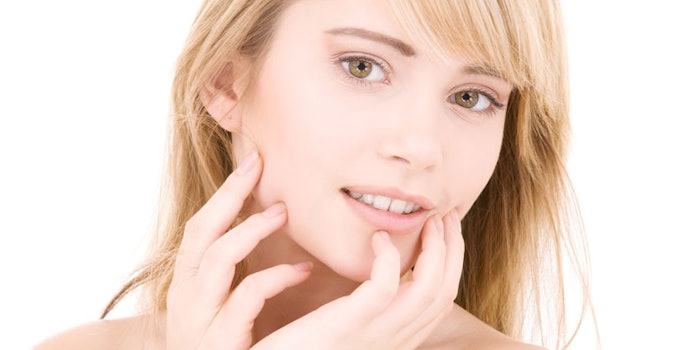 A new study published in the Journal of Drugs and Dermatology (JDD) explored the use of tazarotene at 0.045% in a lotion to treat inflammatory lesions due to acne. Results indicated good tolerability and efficacy in patients with moderate to severe acne.
According to the study, the topical retinoid tazarotene has been extensively studied in clinical trials and is widely used to treat Acne vulgaris (acne), with data suggesting it is one of the most potent topical retinoids. However, irritation from cream, foam and gel formulations has limited its use clinically. 
Here, tazarotene at 0.045% in a lotion provided statistically significant greater efficacy than the vehicle, in terms of lesion reduction and treatment success. In addition, it presented highly favorable safety and tolerability profile. The lotion formula was based on polymeric emulsion technology whereby, upon topical application, the emulsion helps to uniformly release humectants, moisturizing and hydrating ingredients, and a uniform distribution of micronized oil droplets containing the active ingredient to help control the delivery.
A total of 1,614 subjects, ages nine years and older, were randomized to receive the tazarotene 0.045% lotion or vehicle in two identical double-blind, randomized, vehicle-controlled 12-week studies. Treatment success was defined as at least a two-grade improvement, with skin appearing "clear"/"almost clear" and efficacy assessed through reduction in lesion counts. In addition, patients completed a validated Acne-Specific Quality of Life (Acne-QoL) questionnaire. Safety, adverse events (AEs), and cutaneous tolerability were assessed throughout.
QoL domain scores were consistently greater with tazarotene. The tazarotene 0.045% lotion also was well-tolerated. The most common treatment-related AEs were application site pain (5.3% of subjects), dryness (3.6%) and exfoliation (2.1%).
For more information, see the JDD study.