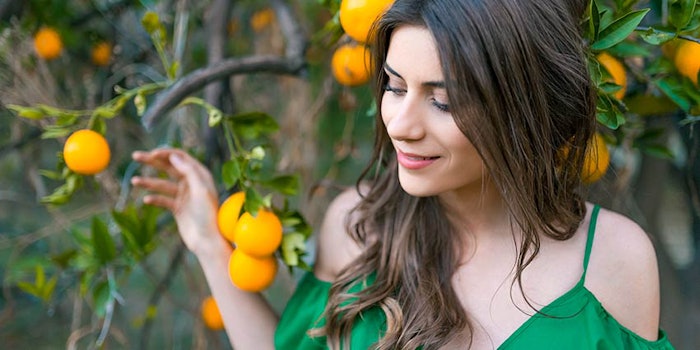 Brighter complexions and environmental defense are reportedly possible via Clariant Active Ingredients' BioDTox (INCI: Propanediol (and) Aloe Barbadensis Leaf Extract (and) Bioflavonoids (and) Brassica OleraceaItalica (Broccoli) Extract), according to recently completed testing that supports the ingredient's efficacy.
The antioxidative active is meant to target dull and oily skin by reducing pollutants' ability to adhere to skin. To do so, it activates the Nrf2 pathway, which breaks down toxins in skin cells to limit sebum production, clean pores and protect against oxidative stress.
Related: Clariant Nabs Sustainability Award for Anti-pollution Ingredient
BioDTox is based on free radical-fighting citrus bioflavonoids; aloe, which works to boost the immune system and provide antibacterial properties; and broccoli, which activates the phase II detoxification enzyme.
The supplier recently verified this performance through in-depth testing. Researchers mimicked oily and acne prone skin, along with other "life conditions," to attempt to control lipid content and apoptotic protection against oxidative stressors. The testing also helped to identify BioDTox's ability to ease pollutant elimination by increasing particle size, which reinforces the ingredient's cleaning abilities.
" ... The result [of environmental stressors] is skin imperfections, shiny skin and a lack of skin radiance. BioDTox equips formulators with the ability to embrace both the detox and plant-based industry trends and develop rinse-off and leave-on products that effectively target and overcome these challenges to detoxify skin, embrace complexion and make skin more resistant to toxins," said Alexandre Lapeyre, global manager Technical Marketing, Clariant, in a press release.
The Cosmos-approved ingredient can be utilized in skin care and cosmetic products, including detox serums, sebum controllers, brightening and protective day creams, cleansers and anti-pollution shampoo formulations. For broader protection against pollution, the company recommends the use of this ingredient alongside its RedSnow, Eosidin or Bluemidin ingredients.