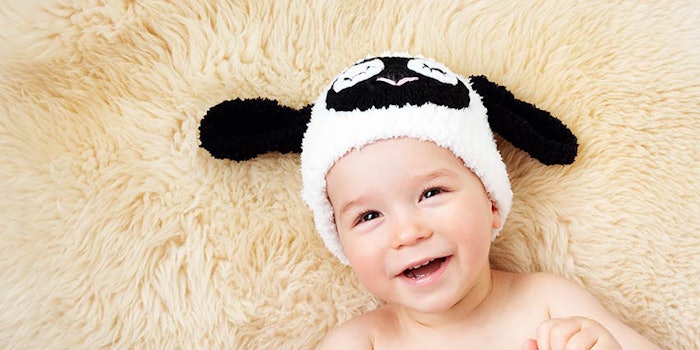 AllergyCertified announced its first ever certified raw material: LanEsters' Veggilanol Gold (INCI: Lanolin). This certification ensures that the ingredient does not contain allergenic impurities that may cause a reaction for users.
The Ingredient
Veggilanol Gold is a renewable and biodegradable lanolin. The lipid-rich ingredient reportedly provides moisturizing and emollient properties to formulations; recent in vivo research also found it to reduce wrinkle depth and width after a single application, while its film-forming effects preserve skin hydration.
Related: Natural and Organic Beauty Had a Very Big Year
The natural ingredient is created via a sustainable supply chain—involving ethical treatment of animals and the use of reduced pesticide levels—and may be used in natural cosmetics. Along with its AllergyCertified status, Veggilanol Gold is also Vegetarian Society-approved and Cosmos-certified.
It can be utilized in natural cosmetic applications, along with lanolin-rich cosmetic and pharmaceutical products that include skin care, breast and baby creams, lotions, ointments, lip care, shampoo, soap and hair care.
AllergyCertified

Process
Ewa Daniél, AllergyCertified toxicologist, described parts of the certification process in a press release: 
"We deny certification of five to ten percent of the products we receive every year. This
because we find impurities or preservatives in a raw material, which we can not allow in an
AllergyCertified product. So with certification of raw materials, it will become easier for every
product developer who already works in the field of skin-friendly products or who is
interested to start developing these kinds of products. The certification tells the developer -
here is a raw material that has already been assessed, go ahead."
Daniél continued: "The amount of possible allergens in a raw material can be very small, but still big enough for people with skin allergy to have an allergic reaction. Therefore it is exciting for us to see that more raw material suppliers have already contacted us. My hope for 2019 is that we will be able to certify a long list of raw materials, thus making it easy for product developers to put together products that are truly skin-friendly."