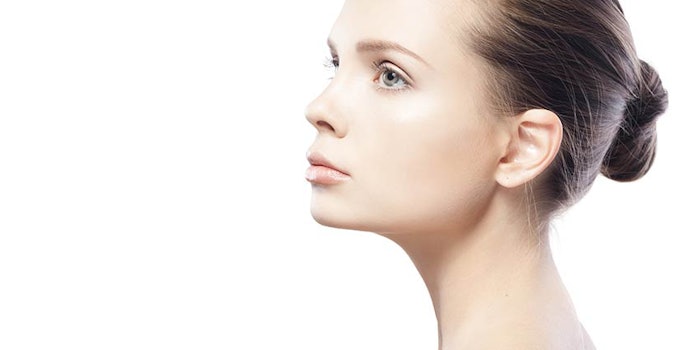 LipoTrue will present two new active ingredients, Versillin (INCI: Not Available) and Arctalis (INCI: Not Available), at in-cosmetics Global 2018.
Versillin is a veriscan-derived biomimetic peptide, designed to boost the fibrillin-versican-hyaluronan elastic-hydrated matrix, thereby re-enforcing the connective tissue of the dermis and beauty columns (skin ligament). This results in increased firmness and viscoelasticity, realigning the beauty columns to their original position.
Arctalis will be presented at a technical seminar on April 17, 2018, at 4:10 p.m. A marine active ingredient, Arctalis surfaced from a 2,700 m depth from an Arctic expedition in international waters near Greenland. It offers a smooth and firming effect, enhancing natural glow and boosting hydration.
LipoTrue will be located at booth E318 in Hall 7 during in-cosmetics Global 2018, held April 17–19, 2018 in Amsterdam.