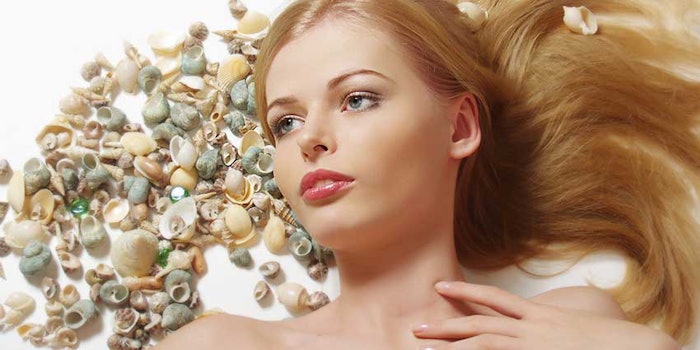 Lessonia announced the launch of its third marine active: Healthyskin (INCI: Not Available). The ingredient is meant to promote a visibly younger appearance.
The company developed the active through its partnership with marine glycobiology brand CNRS using sustainable biotechnology methods. The Healthyskin ingredient works to restore physiological mechanisms of skin health in three ways:
Reinforce skin's cutaneous barrier;
Improve epidermis renewal; and
Improve skin texture.
Clinical tests showed the active improved skin hydration and barrier function by 16.5% after 28 days. At a 1% concentration, it doubled skin renewal in four days. It also decreased skin's microrelief by up to 42.9% over the 28 days.
"We answer the needs of the cosmetic industry's big names by offering an active ingredient with metabolic and innovative paths. ... [In today's times], customers do not [necessarily] look for appearing younger anymore, but want to be in harmony in their age. Healthyskin is a scientific translation of this trendy concept," said Charles-Henri Morice, head of innovation, Lessonia.
Healthyskin will be launched at in-cosmetics Global in Amsterdam, April 17–19, 2018.