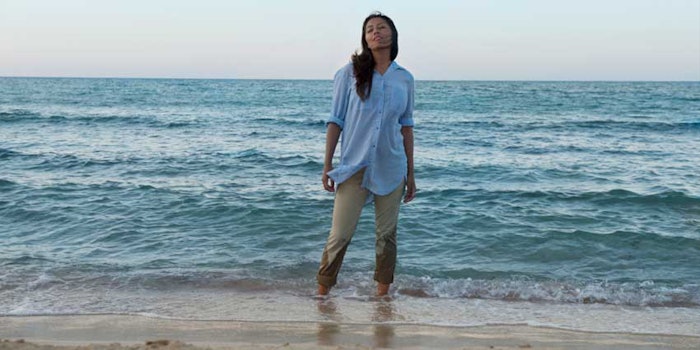 Givaudan Active Beauty's marine biotechnology R&D specialists discovered new benefits for its Megassane ingredient (INCI: Caprylic/Capric Triglyceride (and) Phaeodactylum Tricornutum Extract): it improves skin tone by activating natural proteasomes.
The ingredient's specific lipid composition from the red micro algae Phaeodactylum tricornutum is able to stimulate skin proteasomes in a damage-preventive and curative way under high UV exposure. This regulation acts at both the epigenetic level—regulating a specific miRNA—and genetic level—acting on proteasome regulators. Due to this, the enzymatic activities of the proteasome are restored, stimulating cell and skin detox to reverse the appearance of dull skin.
Megassane was clinically tested in volunteers who smoke and have dull, greyish skin. After 56 days of treatment, the volunteers' skin tone improved by 200%, revealing a more vibrant color and complexion. It therefore acted as a natural highlighter, decreasing dullness for a natural and healthy appearance.
"Megassane is a precious marine extract, containing a high proportion of polyunsaturated fatty acids essential to the health of our skin," said Anne Humeau, marine biotechnology manager, Megassane. "By acting directly on the proteasome, Megassane is the first active ingredient derived from microalgae that can detoxify our skin and [give back to it both] light and radiance. It is a real step forward in skin care and based on Nobel prize-awarded research [relating to the] proteasome, and we are honored to bring such great added value to our customers."