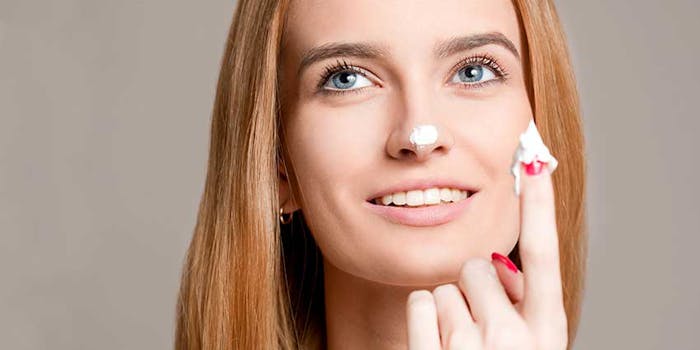 For the first installment of the Cosmetics & Toiletries Supplier Roundtable series of 2018—which will discuss solutions to formulating issues on a monthly basis—experts were challenged: What approaches can formulators take to developing moisturizers?
This is a timely topic, since according to Euromonitor, the market is on the rise—globally, facial moisturizers are estimated to be worth US $41.4 billion by 2021, up from $31.5 billion in 2016. Following, the experts respond.
Ratan Chaudhuri, Ph.D., president and CEO, Sytheon
Water can be described as the "solvent of life"—without water, there is no life. Human skin is about 70% water, and becomes very dry with age or when over-exposed to sunlight. Water homeostasis is of key importance for living organisms. In humans, this homeostasis begins at the outer-most layer of the skin—stratum corneum—where hydration is important for maintaining skin plasticity and barrier integrity.
Since dehydration is one of the major causes of aging, shouldn't "skin hydration" be a paramount objective of all skin care products? Sytheon believes in it, and has developed two novel lipophilic skin hydrators and barrier builders that work by two complementary hydration pathways—aquaporin 3 (AQP3) and filaggrin (FLG).     
HydraSynol DOI (INCI: Isosorbide Dicaprylate) helps move moisture where it is needed for the best possible results. Its beneficial effect on the skin, observed in multiple clinical studies, can be explained by the up-regulation of the expression of AQP3, CD44 (receptor for hyaluronic acid) and proteins involved in keratinocyte differentiation as well as the formation and function of stratum corneum.1
A direct comparison between 2% HydraSynol DOI versus 2% glycerol lotions revealed a three-fold advantage of DOI in providing skin hydration. Severely dry skin treated with 2% DOI in combination with 2% glycerol showed 133% improvement, whereas 35% improvement was observed with moderately dry human skin.
HydraSynol IDL (INCI: Isosorbide Disunflowerseedate) provides instant relief to dry, itchy skin. FLG loss-of-function and the breakdown of skin barrier function are the two key factors responsible for the development of dry, itchy skin. HydraSynol IDL stimulates FLG and other genes/proteins/lipids (ceramides) involved in building skin barrier and stimulating hydration network.
HydraSynol IDL also soothes skin by reducing the pro-inflammatory mediators NFkB, TNF-α, chemokines, COX-2 and IL20 and is clinically shown to improve hydration, barrier-building and skin radiance. Tape-stripping further reveals modulation of genes involved in barrier-building and antioxidant defense system (via NRF2 pathway). 
Maday Labrador and Gene Bruno, for SEPPIC
According to Maday Labrador, Ph.D., president of Global Health Naturals Nutritional Supplements and author of Happy Cells Happy You,2 hydration is extremely important for skin health. Water plumps up skin cells, reducing wrinkles and dryness, and also helps to flush out toxins.
"There is a growing body of scientific research that suggests a nutritious diet promotes skin health and delays skin aging. Many plant-based foods provide vitamins, minerals and fatty acids that are needed for healthy and youthful-looking skin. As well, let's not forget the importance of good water intake."
She adds that with age, even when following a healthy diet, supplementation is often needed. Skin undergoes changes, including the breakdown of collagen and elastin, and experiences difficulties in hydrating and retaining moisture.
"With age, ceramide production declines. They are part of the skin's natural protective barrier that helps retain moisture levels. When the supply of ceramides in the body slows down, the skin tends to form wrinkles and lose its supple appearance."  
The good news is, plant-derived phytoceramides such as Ceramosides can mimic the attributes of ceramides, and daily ingestion can naturally protect against moisture loss and support the skin's structure, function and appearance. After absorption into the bloodstream, they are transported through the skin levels, where according to Labrador, they restore the water barrier.
Gene Bruno, professor of Nutraceutical Science at Huntington College of Health Sciences,2 adds "while the role of ceramides is well-established in helping to form a protective barrier within the skin, to help maintain moisture and prevent dryness, that does not mean supplementing or topically applying just any ceramide product will result in a beneficial effect on the skin. Ceramide materials are different, as are the way they are absorbed and utilized by the body."
As such, in human models, research has demonstrated that supplementation and application of Ceramosides and Ceramosides HP (INCI: Glycosphingolipids (and) Glycolipids), respectively, provides a high-performance anti-aging shield. This moisturizes skin and protects its elasticity and firmness. Pores also are tightened and the skin texture is visibly refined.
Future Roundtables
To participate in a future Supplier Roundtable, contact Cosmetics & Toiletries assistant editor, Brooke Schleehauf, at bschleehauf@allured.com. Upcoming topics will cover:
Optimizing the Efficacy of Actives (February)
Neurocosmetics: Formulating Pleasant Experiences (March)
Full-spectrum Sun Protection (April)
Acne Care Solutions (May)
Formulating Softness and Shine in Hair (June)
References
1. Chaudhuri and Bojanowski, Bakuchiol: A retinol-like functional compound revealed by gene expression profiling and clinically proven to have anti-aging effects, Intl J Cosmet Sci 39(5) 518-526 (2017)