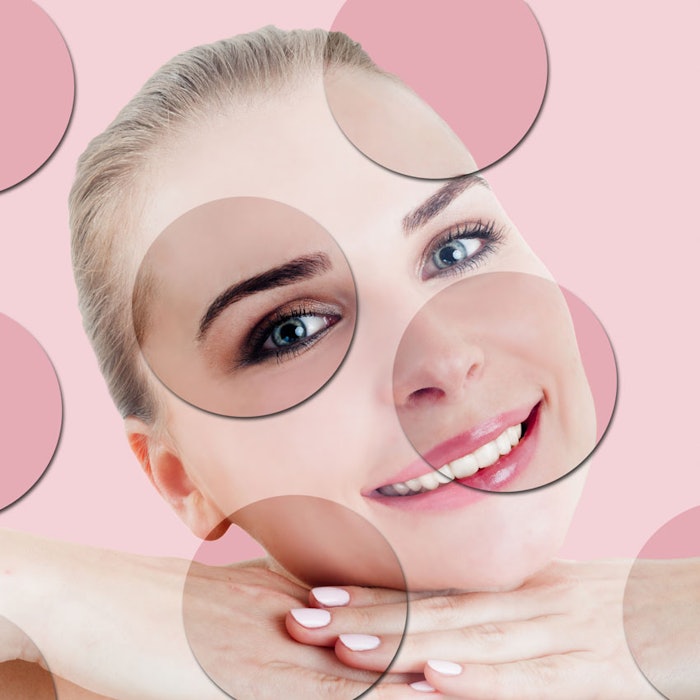 The body's microbiome is getting major attention these days and for good reason: it touches us in ways we can't imagine. From internal effects on food processing, to external effects for skin defense and more, it's an exciting new "organ" for scientific exploration—and formulation.
In relation, here we present a case study with David Keller, Ph.D., vice president of scientific operations at Ganeden, a company leading the way in probiotic innovation with more than 130 patents for probiotic technologies in the food, beverage, animal health and personal care ingredients markets.1 Following Keller, Jacqueline Gelardi, founder of Smart-N-Healthy LLC, maker of Siani Probiotic Body,2 shared feedback on using Ganeden ingredients.
Cosmetics & Toiletries: Describe your technology.
David Keller: We used Ganeden's patented probiotic technology to develop Bonicel: a probiotic-derived ingredient that can easily be formatted into a variety of personal care products. This ingredient is actually derived from the supernatant produced during the fermentation process of GanedenBC30, our unique probiotic strain.
Through ongoing research, we discovered a variety of health benefits from the GanedenBC30 strain and our scientific team further researched the possible [applications] from this by-product of the development process. [For example], it was found that the supernatant of GanedenBC30 has anti-aging properties, which led us to develop Bonicel. The formulation is optimized for growth of the metabolites.
C&T: Why did you focus on this market space? and how is your technology different?
DK: [First], we developed Bonicel as a science-backed solution for companies looking to use probiotic technologies in personal care products. Too often, we see companies claiming probiotic benefits in topical products when in fact [their] bacteria is dead, whether they realize it or not. The truth is, probiotics can't be applied topically and won't survive, and most products don't have science showing the efficacy of these claims. Bonicel offers a probiotic-derived ingredient that provides seven anti-aging benefits that have been [proven] in clinical trials.
[Second], there's a customer driver for higher quality, functional ingredients. Consumers are becoming more knowledgeable about ingredients and smarter at reading labels. They are beginning to ask questions and have a better understanding of the importance of ingredients, which in turn is putting pressure on manufacturers to select science-backed ingredients with functional benefits.
[Finally], there was an unmet need for a probiotic-type ingredient that had proven survivability and efficacy. Bonicel is unique because it is not actually a probiotic but rather probiotic-derived, and the technology is exclusive to Ganeden.
C&T: How was the technology tested for efficacy?
DK: Bonicel's efficacy was tested through a series of double-blind, placebo-controlled human clinical trials, where the ingredient was shown to reduce the appearance of fine lines, wrinkles, pore size, redness and roughness, and increase moisturization and elasticity. A gene regulation full thickness skin model study was also performed, which found that Bonicel increases the expression of a gene relating to collagen production. [This] provides further support that Bonicel may have skin-firming and anti-wrinkle activity.
C&T: What development challenges did it pose due to its unique nature?
DK: When dealing with a bacterial based product, Ganeden had to determine how to optimize growth and harvest the supernatant for efficacy, which was the biggest challenge in the process.
C&T: Are there regulatory considerations for such ingredients? How does yours measure up?
DK: Bonicel is derived from a U.S. Food and Drug Administration GRAS organism.
C&T: What's been the industry's response to your product?
DK: Probiotics are still fairly new in the personal care industry but are quickly gaining momentum. The response has been positive; however, more education is needed. There's still a lack of understanding the survivability issues of adding live probiotics [to products], and manufacturers need more accurate facts regarding what to look for in ingredients and what claims should be made when using them.
C&T: How do you see this market evolving?
DK: As education increases on the topic of probiotics, we see the demand rising for probiotic-derived ingredients like Bonicel that can provide survivability and efficacy. We also see the use of probiotics expanding into formulations across a variety of categories—from continuing use in lotions and creams, to new topical uses in formulations [such as] soap, shampoo or other personal care products.
In-use Insight
Jacqueline Gelardi, founder of Smart-N-Healthy, describes her company's use of the Bonicel ingredient. "We focus on creating high-quality skin care products using natural and organic ingredients [that] also utilize advanced probiotic technology from Ganeden for additional anti-aging benefits."
C&T: Why focus on this market space? And how is this ingredient different from others?
JG: Research says that what you put on your skin is absorbed into your body. Our team believes in living life the natural way; eating healthier and using healthier skin products. Consumers are becoming more educated and more aware of what they are really putting in and on their bodies. More people are reading labels and making smarter and healthier choices.
Ganeden developed this technology and it is unique to their specific probiotic strain. It is not an actual probiotic but rather a probiotic-derived ingredient that provides benefits to consumers in a way that's easy to formulate into products—[it's] a new approach. And unlike some ingredients, it has clinical studies on the product and its benefits.
C&T: How was the technology incorporated into the product? Did it impose any technical challenges?
JG: The technology behind Bonicel was incorporated very smoothly into our organic and natural skin care. Because it's not an actual living organism it is much easier to formulate it into finished products, which was an appealing factor for us. The unique nature of the probiotic technology contributes to formulations without changing the overall effects of the product itself.
C&T: What's been the market's response to your products?
JG: Those who prefer eating healthy and using natural and organic ingredients in their foods and body products are thrilled about our Siani Probiotic Body Care. We are still working on educating the market about topical probiotics incorporated in our formulas and how they can benefit the skin but they are loving our products—the way they feel and the difference in their skin. I anticipate with further education of topical probiotic technologies, the market will only grow.
C&T: What other areas of development might your company explore?
JG: Siani's anti-aging line of products is doing very well. Our body products are also expanding. Smart-N-Healthy topical probiotic sprays [such as] MenBiotics, FemBiotics and BabyBiotics are doing great and we are now exploring topical probiotic sprays for teens. I see us looking into a possible baby line of products in the near future.
References